What to Know About Your First Year of University
Uni Lifehacks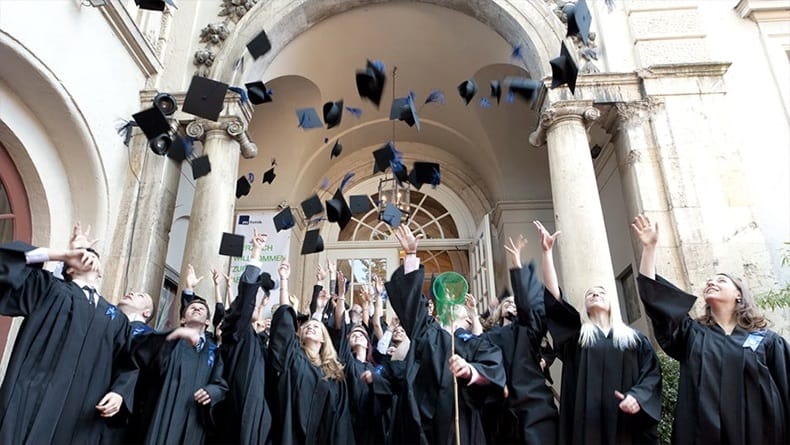 I am about to cross the finish line for my completing my first year of university. I am a Bachelor of Science student with little knowledge of what I will do with my Bachelor degree when I get out in four years. And that is perfectly OK. These four years (and maybe a couple more) are all about you. Not about what your parents want, or your peers think are cool. This is for you to find out who you really are, who you want to be, and what kind of career you want to peruse for the rest of your life. University can seem extremely scary, new school, new friends, big city, maybe even a new country. But that is OK, because change can be good. You could meet your best friends for life, maybe even fall in love and you experience many new crazy things.
So anyways, university. It's a big word, and some people never get to experience it. But if you're reading this, you've most likely gone through the huge moment of opening up that letter that determines your future. Accepted or not. So now that you know you are going to your top, number one choice of university, you need to prepare.
There are things you can do, like attend orientation, talk to a counselor or even people you might know who go to that university for advice. The most important, and probably most exciting part, is picking your classes. Now of course there are guidelines and classes you need to follow for every certain degree, but you can pick your classes within those guidelines. For my first semester I picked what I thought would be relatively easy, and just picked some random classes. Since it is your first time, you do not want to be stressed and overloaded, so there is nothing wrong with trying some things that may not be where you want to end up. Experiment, and try new things.
A big thing is morning classes. You may not like it, but it will happen. And honestly, sometimes it's the best because in my opinion there is nothing worse than being at the school till 7 PM still in classes, especially since the coffee shops close at 4. For me, I like being home by 3; you aren't too tired, and you can have time for yourself whether that be work or a quick nap before homework. It is amazing to not have class on Fridays; nobody is generally there at the university anyways. I feel that picking our course schedule is exciting, because you can shape it to your daily plans. If you want Mondays off, try not to have class on Monday. You only want one lab during the day, then switch some things around.
Textbooks are an expensive thing, but sometimes you can buy them for cheaper. Online, through other students, but just make sure it is the right edition. Some students don't buy textbooks until they have had a couple of classes. They do this because profs may not even want you to have them for class. And you can always get your money back after!
Free food is probably the best thing about university. Make sure to go to all the events, join clubs, look for free breakfast programs, because they can really help you out if you forget to bring a lunch. Play lots of games, you might win free gift cards to Tim Horton's.
Make at least one friend in every class, even if it is only a girl you sit beside. You two can always swap notes, ideas, and if you miss a day they will probably lend you their notes. It's great to join clubs and go to the uni bar for a drink, but it is a lot more fun if you have a friend to go with.
I don't know about other universities, but for us we do not need to go to labs and tutorial classes for the first two weeks. This is because there is no content that has been learned yet in those following lectures so there's no need to do labs yet. This means your first two weeks are more laid back so you can ease into it. And the best part is, if you labs and tutorials happen to be in the morning you can sleep in!
There's not much more to it, university isn't that scary, yes classes can be hard but there are tutors and you can always retake classes. Just remember, you can always change your degree, even if you are three years in. Because most likely you are just out of high school and still a little human adult who still hasn't learned how to pay bills and file takes. So don't worry, this is just a step up from boring highs, LOL, just ten times more exciting with bars near by to go get a drink and relieve the stress.