Education is powered by Vocal creators. You support
Clare Novell
by reading, sharing and tipping stories...
more
Education is powered by Vocal.
Vocal is a platform that provides storytelling tools and engaged communities for writers, musicians, filmmakers, podcasters, and other creators to get discovered and fund their creativity.
How does Vocal work?
Creators share their stories on Vocal's communities. In return, creators earn money when they are tipped and when their stories are read.
How do I join Vocal?
Vocal welcomes creators of all shapes and sizes. Join for free and start creating.
To learn more about Vocal, visit our resources.
Show less
University Survival Guide: Part 1 - Living in Halls/Student Housing
The Essential Things You Need to Take with You to Survive (and Enjoy) University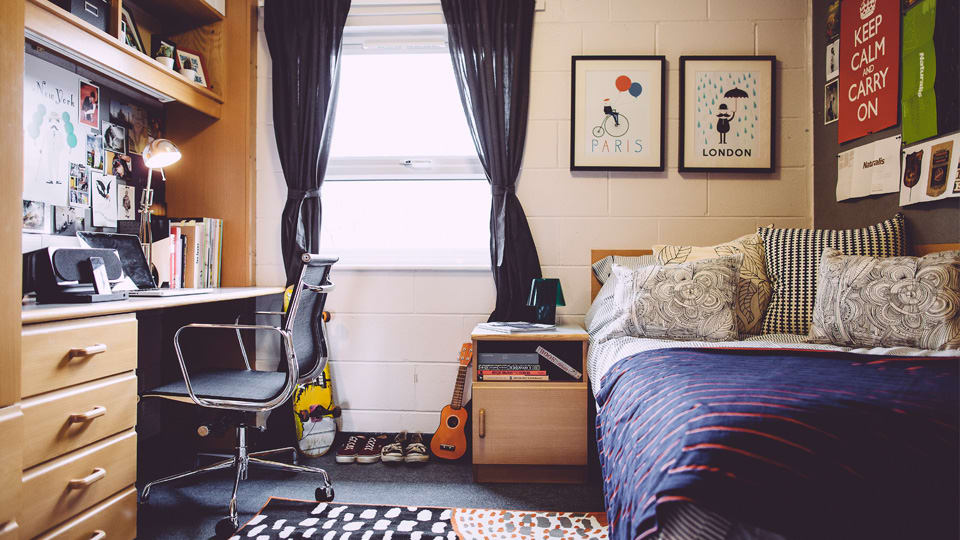 As a third year student about to graduate, I am becoming increasingly aware of how naive and unaware I was of how to prepare for university life when I first started. Thus begins my multi-chapter survival guide for university. 
Just to be clear, I have loved my time at university, and I have learnt thousands of things that I would not have learnt if I had gone straight into a career. One of the biggest learning experiences of university for me has come not from the lectures themselves, but adapting to life away from home. Although this is a skill you can only learn by doing, I thought I'd devise a guide to new university hopefuls, and for anyone planning on living in a student house or halls. So, chapter one of this survival guide will address a list of things you need to take with you to university (or at least that I heavily recommend), in order to make the most of your time there.
1. Personal Items/Decor
The shock of moving out can hit some students pretty hard during their first term at university, and although I was never particularly homesick, I took a lot of comfort in having many familiar items and decor in my room. Take things that you enjoy, or will liven up your room. I took posters and little things from my previous bedroom, such as pop vinyl figures, books I loved, soft toys, cushions, and the clock that was previously hanging on my wall. Also, take your own mugs with you, as there's nothing nicer than making a cup of tea in that mug someone special bought you for a birthday one time. Many students take a few photos from home to stick on their walls or in photo frames too. These things may not seem like necessities, but are a great connection to home, even when you are miles away. I especially recommend this if you intend to move to university in another country, as some of the things you take will be completely unique to you, and will make you feel as if you are in your own bedroom at home.

2. A Diary/Planner and Calendar
My absolute MUST for university students: STAY ORGANISED.

Something as simple as a weekly planner can keep you on top of the many important dates you need to remember, as well as all of your lectures. The last thing you want to be doing in first year is forgetting about lectures and tutorials you've booked, and making a bad impression to your lecturers. This is extremely helpful if you also have a part-time job, as well as around revision time when you need to be very structured in your day plans, as revision is not a simple one-time activity. Even more importantly, a planner will allow you to keep track of the many, many deadlines you will accrue throughout the term, as a late hand-in usually results in a marking penalty, or potentially a fail (and therefore a resit of the entire module).
3. Kitchen Utensils (Especially Students Who Are Not in Catered Halls)
Don't be that student in hall that forgets to bring the important things to university and either has to go and spend a lot of money to buy more, or just steals everyone else's. Chances are, your parents are going to have more than enough cutlery and crockery to lend you a couple of each. Make sure you've got knives, forks, teaspoons, tablespoons, a grater, baking tray, saucepan, wooden spoons, sharp knives, scissors, mugs, glasses, tin opener, bottle opener, bowls, plates, tea towel, oven gloves, spatula, and anything that you use on a fairly regular basis at home.

4. Revision Materials
Everyone learns best in different ways, but depending on your revision styles, it's definitely useful to make sure you're stocked up on flashcards, sticky notes, lots of writing tools, plain paper, rulers, highlighters, notebooks, and MANY jotter pads. I also opted for a pad of A3 paper so I could make colourful posters of all of my notes and stick them on my walls so that I would see them everyday. I recommend buying a small cork-board or noticeboard, as you can pin anything important on them (and when you aren't revising they're great for pinning photographs to). 

5. Headphones (Good Ones)
If you're anything like me, then you rely on music and YouTube to relax you, and I've always found working much more pleasant with Spotify playing in the background. But, if you're living in hall, or even a shared house, you don't want to be that housemate that is constantly blaring music, especially late at night when you're trying to squeeze that painful essay in at the last minute. Headphones are a must if you want to avoid infuriating your housemates and disrupting their sleep cycles.

6. Warm Clothes
Learn from my mistakes here. When you first set off to university it's probably September, so you're still in a "summer mode." Due to this I forgot to take a winter coat and dressing gown with me, something I heavily regretted when November rolled around with pouring rain and temperatures below 5°C (41°F). If you're in a student house, chances are at some point that your boiler will have some sort of breakdown (not to mention the internet and electricity), and you need to be physically prepared for this. Definitely take a blanket for comfort too.

7. An Alarm Clock
I cannot stress this enough. My phone alarm never used to wake me up as it was too quiet, so I had to resort to setting it to vibrate and putting it under the pillow as I didn't bring a proper alarm with me. If you aren't a morning person (like me), you're inevitably going to have to get used to 9 AM lectures, or potentially even earlier.

8. A TV/Streaming Device
Every student will get fed up with their workload and want to relax sometimes. When you aren't partying or eating, chances are you're going to want to watch something, and don't rely on someone else in your house to bring a TV. If you haven't got a TV you can take, get a Netflix subscription, seriously, it's worth it. Netflix does a great deal for £5.99 a month, which won't dent your student budget much (certainly not as much as clubbing will). You can get a subscription here.

9. NUS card
This one only applies to UK students, but I'm sure there are equivalents in other countries that you can look into. A NUS card will become your best friend while you are at university. If you aren't aware, NUS gives exclusive discounts to students on a ridiculous amount of brands, such as Co-op, Pizza Hut, Domino's, Superdrug, ODEON, New Look, Missguided, Boohoo, ASOS, Accessorize, Apple, Vision Express, and Durex. The list goes on.

Note: if you think you'll be getting a lot of trains while at university (especially long journeys), invest in a 16-25 rail card, which gets you a third off all rail fares. It costs £30, but you'll probably save far more than that in the long run. On average, you can save around £190 per year, and it comes with many other offers with their partners, such as restaurants and days out.
10. Long-Life Food
My biggest recommendation for the day you move into university; get a parent to take you shopping, or go by yourself, and stock up on the kinds of foods you can store in the cupboard or freezer for the whole year. You can never go wrong with a 3kg bag of pasta for a couple of pounds, and pasta sauce, soup, beans, canned or frozen vegetables, frozen meat (if you're not veggie), tea bags, supernoodles and pot noodles, bread, spreads (like Nutella, Marmite, etc.), instant coffees, hot chocolate powder, crisps, chips, and frozen pizza. There's a reason some of these foods are associated with students; they're cheap, they go a long way, and they'll probably last until the end of the year. Unless your power goes out and your freezer defrosts everything. Yes, that has happened more than once.

So, I hope you feel a little more prepared for your university adventures, or if you're already there, I hope these tips make your uni life a little easier. Stay tuned for part two of this survival guide: Do's and Don't's of Revision.