Education is powered by Vocal creators. You support
Beth Wilkinson
by reading, sharing and tipping stories...
more
Education is powered by Vocal.
Vocal is a platform that provides storytelling tools and engaged communities for writers, musicians, filmmakers, podcasters, and other creators to get discovered and fund their creativity.
How does Vocal work?
Creators share their stories on Vocal's communities. In return, creators earn money when they are tipped and when their stories are read.
How do I join Vocal?
Vocal welcomes creators of all shapes and sizes. Join for free and start creating.
To learn more about Vocal, visit our resources.
Show less
The Graduation Freak Out!
The Post University Experience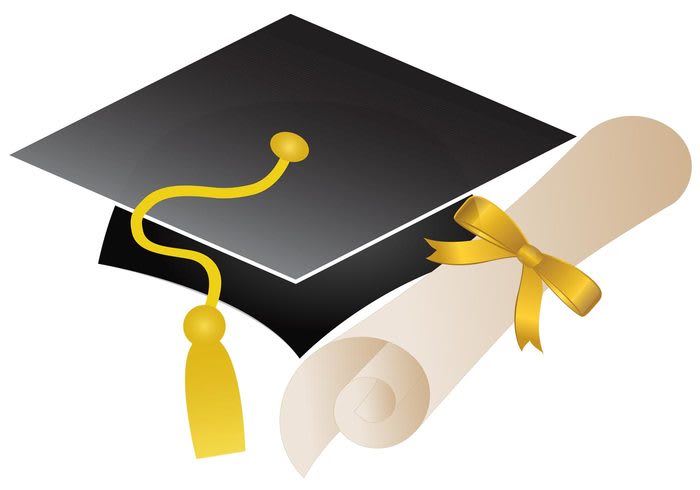 So... It's nearly midnight and I am listening to Adele (Never a wise move if your already in a musing frame of mine!) and I've come to the terrifying conclusion that I am actually graduating tomorrow. This sounds like a rather stupid thing to say as factually that's correct and it shouldn't be a terrifying notion it should be an exciting one. However until this very moment, the very night before I graduate, I hadn't fully comprehended what that means. It means the safe three years that have guided me to this moment are now officially behind me. Yes, it means I have to enter the real world but it also leaves me with a nauseous sense of being untethered from the ground, like being up in an air ballon. The friendships, the turmoils, the laughter. Goddamn it, even the lie-ins, drunken regrets, and, god forbid, the communal food shops and cleaning rotas are behind me!
But something which I also have to painfully acknowledge is that the person I was on the day I first enrolled at university is also now buried along with my university related, nostalgic memories.
The naive Beth who very early on learnt the valuable lesson to not be too trusting. The Beth that learnt the hard way to control her drinking so she could avoid remembering embarrassing memories of the night before, alongside her morning hangover! Oh, that fresh faced, excitable fresher of mine, she will be sadly missed. I am now wiser, stronger, and more successful than she, however I fear that the things I loved the most about her might be lost forever, buried out of reach in the new improved version of me.
Do any of you worry that as you grow up, you might lose some parts of yourself you loathed at the time but that you are now so envious of? Because I certainly do!
Maybe the whole realisation that my university experience is coming to an end is just sending my brain into emotion overload. Yet, something makes me sad about facing graduation day tomorrow as well as grateful and excited. I loved my university experience and I valued the comfort blanket it gave me over three years as well as the academic success. But nobody prepared me for how bittersweet the final goodbye would be. It's an end to university, an end to the education system, and an end to an incredible chapter in my life. However the only solace I can take through with me is that I hope the next chapter will be better than the last and it ain't over till the fat lady sings!
It's rather questionable whether that last statement is relevant, but it's something my mother always says to me when I'm down and it's always seen me through, so I'm hoping this time is no exception.
My final musing before I go is to thank everyone that I ever crossed paths with during my time at university. Whether we were friends, acquaintances or we didn't have an easy ride together, I want to thank you for making my university experience uniquely mine. All that I choose to take from my university experience is positives, memories, and learning curves. I wish you all the best in life. I wish you happiness, success, and good health.
And for all of you graduating this week, first and foremost a very big congratulations to you all! Also, I hope you have plenty of fantastic memories to take you forward along with your degree. Put your best foot forward and remain positive. And most importantly, go and enjoy your graduation day surrounding by all those who have supported you through a busy three years. Chin Chin!
And with that, I'll exit stage left and get my sorry ass to bed.
Christ alive, I have to be up in four hours!