The All Important Interview
The decider of my future...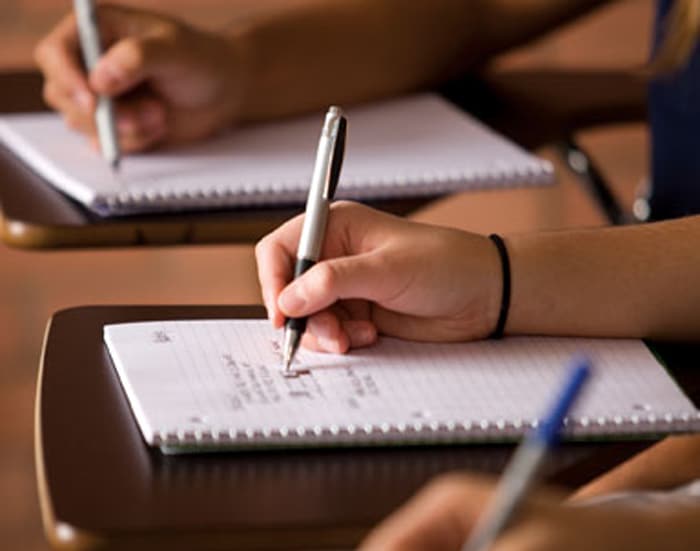 Hello my lovelies,
Continuing from my last story I'm going to talk about the process of my University application and how I got my ticket to London.
As soon as it came to applying to universities I knew this was my chance to leave Essex, get away from the bad memories and toxic people I had in my life and start again. This motivated me even more to do well in my A levels and get into a great school somewhere in the country. I chose to apply to a few universities in Essex for back up, but I knew where I really wanted to go... Kings College London, one of the best universities in the world and well known for nursing.
I applied in the off chance that they may show an interest in my application. With the help of my teachers I made a good personal statement and sent off my application. Shortly after doing so, I was given an interview date. The 5th of May, I was so excited as many people in my school were given an interview to this university however none made it through. This was my opportunity to show all of the teachers and other people in my life that I was going to make something of myself.
The interview came around quickly, I had prepared as well as I could have with the six C's and other important research and had my suit out ready. I woke up sick to my stomach and so nervous I made myself physically ill over the interview. I couldn't breath properly, I had a headache, shakes and cold sweats, I felt sick, and the worst part was I felt like I was going to piss myself every few seconds. My grandad and best friend came with me for moral support and frankly to make sure that I didn't chicken out. We began travelling to London by train, the closer and closer we got the worse I got and the more I doubted myself.
Once we reached the campus in central London I had to leave my grandad and best friend and show these strangers that I deserved a chance. As I walked into the interview room with all of the many candidates I sat down in the centre of the room and looked at the board, it showed the day ahead of me, mini interviews, maths and literacy tests. The interview was split between six stations and each interview lasted five minutes. I sat outside my first station, my hands shaking still feeling sick to my stomach. I was called in and shook the interviewers hand and introduced myself. She began to ask me questions and although my voice was shaky and I was a little unsure of myself, I answered the questions as best I could. I moved onto the next station and realised I could do this, I got more confident with each interview and was happy with how I answered and how I presented myself.
Once the interview process was complete we were moved into another room for the tests, this was a big part of the day I was dreading. I practised hard with my teachers but maths was never my strong point. The maths test and literacy test were 30 minutes long, as soon as the group opened the first page I looked around whilst everybody confidently scribbled down on their paper. I looked down and was blank, I completely froze and my brain was all jumbled up. My nerves got the better of me, I struggled to answer many of the questions and just forgot everything. The 30 minutes flew by and everyone else closed their papers happily and I felt tearful as I knew I could have done better.
Once the tests were collected we were told we would be contacted in the next two weeks with a decision as to whether we passed the interview process or not. We were dismissed and I joined my grandad and best friend and called my dad straight away, hearing him tell me that he was proud of me and I couldn't have done any better made me feel worse. I wanted this so badly but I felt as though my chances were becoming slimmer and slimmer.
I checked my emails the next day to find I had received an email from Kings College London, I felt sick again and was scared to open it as I knew it was going to be a decline. I mean it had to be, it was just a day after the interview. I called my mum over and we opened the email together, to my surprise it was a conditional offer to the university. I couldn't believe it, just 24 hours after the interview and they had decided they want to give me a chance!
I was thrilled, and from that point on I was committed to my school work. I wanted this move so badly, we looked at flats and other accommodations in London. I was ready for the next stage of my life. Now, I just had to achieve good grades to ensure my place at the College.