Education is powered by Vocal creators. You support
Hannah Paish
by reading, sharing and tipping stories...
more
Education is powered by Vocal.
Vocal is a platform that provides storytelling tools and engaged communities for writers, musicians, filmmakers, podcasters, and other creators to get discovered and fund their creativity.
How does Vocal work?
Creators share their stories on Vocal's communities. In return, creators earn money when they are tipped and when their stories are read.
How do I join Vocal?
Vocal welcomes creators of all shapes and sizes. Join for free and start creating.
To learn more about Vocal, visit our resources.
Show less
Stories from My Gap Year, and Reasons Why to Take One
What I Did on My Year Out and How It Strengthened Me as a Person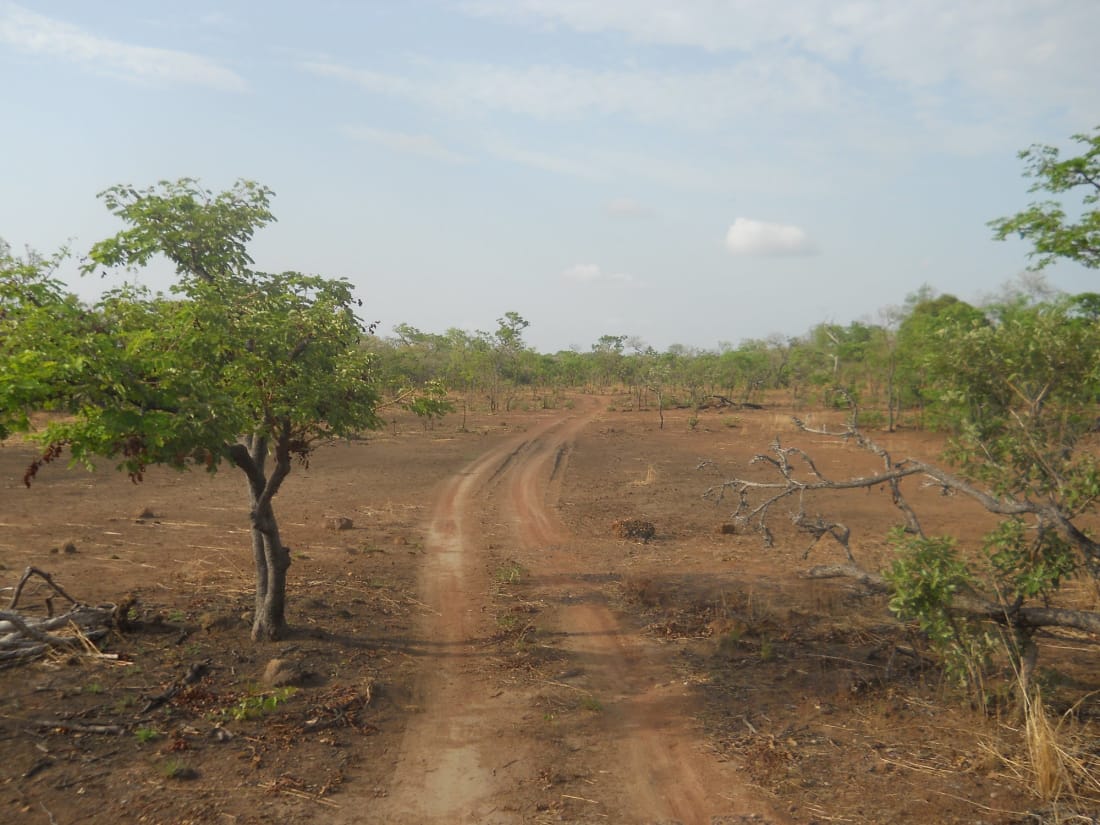 I decided to take a gap year between sixth form and University and it was honestly one of the best decisions I ever made. When I started writing this post, the title was "top three reasons to take a gap year," but I realised after writing it that I had included more about my own experience than general information. So here are my top three reasons for taking a gap year, explained through stories of my own experiences:
1) To Gain Experience
When I say "experience" I mean in many different contexts. It depends on what sort of experience you want to get. For example, for the first few months, I wanted to get a job. I was already working for a catering company but the only jobs I had ever had were in hospitality and I wanted to try something different to see what it was like. Plus, knew I wanted to go travelling later in the year and I needed to save up some money. I went to several interviews and ended up landing a job at Lush in my nearest city. This was a great job for me as the role is extremely customer focused so I was constantly talking to people and building my interpersonal skills, while learning some very interesting things about cosmetics along the way! I was there as a Christmas temp for three months, and I was working the odd catering shift as well, so I had saved up some good money by the time I left. Working at Lush was great as it showed me what I was capable of and helped me to build so many new skills while gaining experience working in retail. Having said that, it showed me that I never want a full-time job in sales. It's definitely not for me, but I'm glad I did it once!

2) Get out of your comfort zone.
Before I got the job at Lush, I didn't think I could do it at all. Firstly, I didn't know anything about the shop apart from the fact that it sold bath bombs and that you could smell it from half a mile away. I went into town one day and saw that they were advertising for staff, so I thought "what the heck? I'll apply." I applied and got the job after two interviews which I really put a lot of effort into: I did a lot of research into the products and visited the shop many times to watch and talk to the staff to see what they did. My three months working there were tough but very rewarding, and I made lots of new friends and learned so many new skills. I look back on it now and feel so happy that I did it, not because of the free stuff, the pay, or the staff discount, but because I did something that, a month before, I was saying I couldn't do, and because I got out of my comfort zone and proved to myself that I could do it if I believed in myself and put enough effort in. And now, because I did it, I feel so much more confident in so many different ways (more on that later).

3) Travel
This section should really be called "get out of your comfort zone part 2," because this section heavily involves it, but I also wanted to talk about travel as a whole.

I always knew that, if I took a year out, I wanted to go traveling somewhere. I looked into lots of gap year travel organisations and decided that they were all too expensive. And then I came across ICS. For anyone who doesn't know what ICS is, it's an organisation that is funded by the government that sends young people overseas to make a difference in a developing country. I say, "came across." I had found it a few months before, but this is where the comfort zone point comes back into play. When I first found the website, I said to myself "I can't do that." ICS placements last three months; the longest I had been away from home before was three weeks. Also, I felt a bit uncomfortable about living in a host home in a country where they may not speak English. Anyway, I had a read through the website and decided that it was a very affordable programme (90 percent government-funded, you just have to fundraise a certain amount), and it involved changing the world for the better, which is something I have always wanted to do, so I applied. I got matched to a company called VSO and they placed me in Ghana. About four months, a training weekend, and £800 fundraised later, I was at the airport with my team, ready to go.
I'm just going to cut to the chase and skip all the boring stuff: for the first couple of weeks on placement, I was mega homesick (and I mean mega). I think I cried at least once every day. At one point, I even considered throwing the towel in and going home, but I knew that if I did that, I would hate myself for it. I would have raised all that money and done all that training for nothing, and I had looked forward to it for so long. So, with the help of my team leader and my teammates, I stuck with it. I can tell you now, completing that trip is the best thing I have ever done for so many reasons. I am forever grateful for my friends from the UK and Ghana for supporting me all the way through. I discovered that I could make it through three months of living in an unfamiliar country with unfamiliar food and constant 40-degree heat. It was amazing to see how the kids benefited from us being there. We were working in a primary and a secondary school to help improve education standards and get kids who had dropped out to come back to school. In our time there, we managed to get at least three boys to start school again, we continued fundraising for a school kitchen to be built, and we made around 20 educational posters for the schools. Living in a place like that makes you realise how lucky you are to have all that you do, even things that sound so simple like running water and clothes that aren't ripped. At the end of the trip, I gave a young girl a pair of my shoes and the smile on her face was priceless. Knowing you have made a difference in someone's life is the best feeling. When I got home I felt proud of myself that I had managed to accomplish something that, nearly a year ago, I had told myself I couldn't do. In fact, I had told myself twice; the summer before, I had been on a company holiday to Vietnam for three weeks and told myself that I could never live in a developing country long-term. Well, I just did. Take that, thoughts!
What I am trying to say with these stories is that you can accomplish anything if you put your mind to it and just go for it. And don't tell yourself that you can't do anything, because you can. I did it twice. There will be rough times — of course there will — but there will also be great times and you will make memories that you will keep for the rest of your life. A month into my Ghana trip, I didn't want to come home. I was just so happy where I was, and I still miss it badly. Getting out of your comfort zone strengthens you as a person in so many ways and I can prove that:
I have been at university for over a month now and I have not been homesick once.

Just after I finished school I was a shy person who wasn't particularly confident with talking to new people. Here, I talk to random people daily while barely thinking about it.

I can't think of anymore specific things, but I can tell you that I have changed as I person; even if it's not shown by something that I do, I can still feel it. Who knows what I would be like now had I not taken a year out (to be honest I don't really want to think about that).
Anyway, long story short, taking a gap year is the best thing I ever did, and I encourage all of you reading this to do it, too!
P.S. It also gives you great stories to tell at university, although, don't go on about it too much. It annoys people.