Santa Fe College Review
A Review of the #1 Community College in the Nation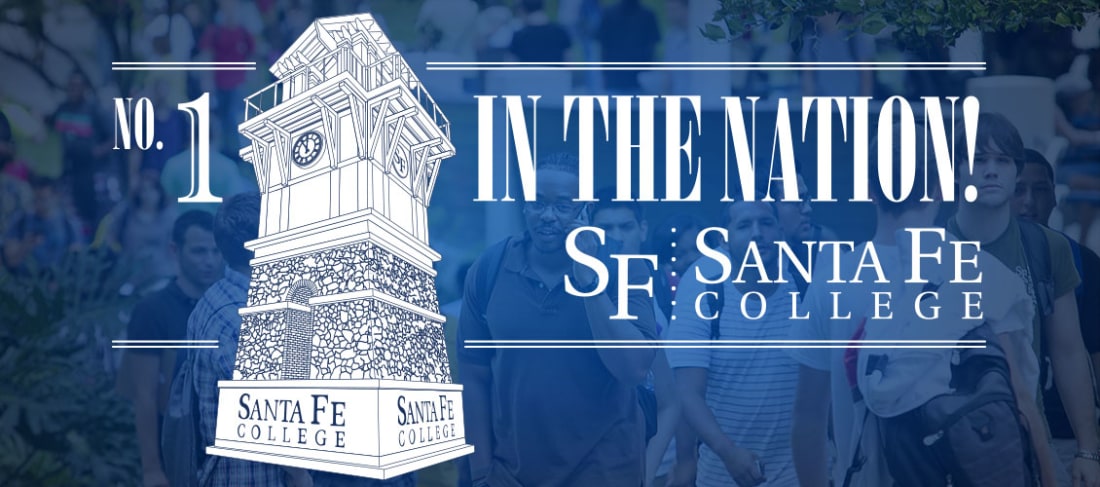 Introduction

I started going to Santa Fe College in the Fall of 2015 after I graduated High School. It wasn't my first choice, I really wanted to go to a university, but I sucked it up and it was a pleasant choice going here.
Academics & Professors
When I started here I was a Music Major but as time went on I changed my major to journalism. For most programs, they have adequate classes that will give you the base information you need in order to transfer to a university if you're attending to receive your Associate's degree. But for programs such as music and journalism, they really don't have a lot of courses that are focused on certain degrees in that field such as Broadcast/Radio Journalism or Music Production. Their music program is really based on people who want to become professional performers or teachers and as for their journalism program there is only one journalism class and if you want more the closest you'll get is to taking photography or an art course. In my experience, all of my teachers have been great as far as being helpful and easygoing besides three. I believe most of the teachers here are trying to help and make your college life easier while still pushing you to become better.

Campus & Location
The campus is what I love the most about Santa Fe College. There is never litter and the grounds are well-maintained. The food choices aren't plentiful, there is only a Subway, Dominos and La Fortuna in the food court. There is also a cafe and Starbuck's in the library which is convenient. The only negative would be for people who drive to school because the parking is horrible. During the Fall semester is when it's the worst because even if you have morning classes and you try to come early to find a spot you will most of the time still have to drive around until you find something close and if you can't find anything close you have to park in overflow which is in the very back of the campus which can become a pain if you have no classes on the part of campus which not a lot of people do because only the construction and zoo classes are over there.

As for the location, it's located in Gainesville, FL, which is in North Central Florida. Gainesville isn't nearly as big as Miami but it can still be a very busy city, which is probably due to the University of Florida. The campus itself is located on the Northern outskirts of Gainesville which is more of a quiet area compared to where the University of Florida is located.
Diversity & Student Life
There are tons of people from different walks of life at Santa Fe College which is great because you have classes with people who are open to more ideas and views that are often discussed and if there wasn't much diversity it would be hard to debate or talk about your different ideas and have nobody to back you.

The student life at Santa Fe is also great as well. There are always events going on outside such as different companies and apartment complexes giving out free items as well as the school giving out free food and playing music. There are also a lot of different clubs that people can join and be a part of.
Athletics
Now I've never played sports here or anywhere for that matter but Santa Fe College has a decent amount of sports team and most of them do pretty well. The sports they currently have is baseball, softball, volleyball, and men's and women's basketball.

Safety
According to the Santa Fe College Police Department Website, "The Santa Fe College Police Department pledges to protect and serve by safeguarding the future of our community through education, understanding and mutual respect." The police are always riding on the golf carts around campus or in their cars which is reassuring. There hasn't been any issue or problem that has happened to me or a majority of others such as a shooting since I've been going here so I would say the campus is very safe.

Value
The most important part for most people deciding on whether or not to go to a college is cost. Compared to universities, a community college is always going to be cheaper so that includes Santa Fe College. Also, I think you can get the same high-quality education here just at a more affordable price.

Conclusion
I would recommend people who might have been discouraged by not getting into a university and now have to go to a community college not to be discouraged but instead, think about givingSanta Fe College a chance and even if this description doesn't match you, I think that Santa Fe would be a good match for pretty much anybody wanting to go to college.