Education is powered by Vocal creators. You support
Margaret Minnicks
by reading, sharing and tipping stories...
more
Education is powered by Vocal.
Vocal is a platform that provides storytelling tools and engaged communities for writers, musicians, filmmakers, podcasters, and other creators to get discovered and fund their creativity.
How does Vocal work?
Creators share their stories on Vocal's communities. In return, creators earn money when they are tipped and when their stories are read.
How do I join Vocal?
Vocal welcomes creators of all shapes and sizes. Join for free and start creating.
To learn more about Vocal, visit our resources.
Show less
Parts of a Great Graduation Speech
Every great graduation speech should contain certain parts that appeal to the listeners.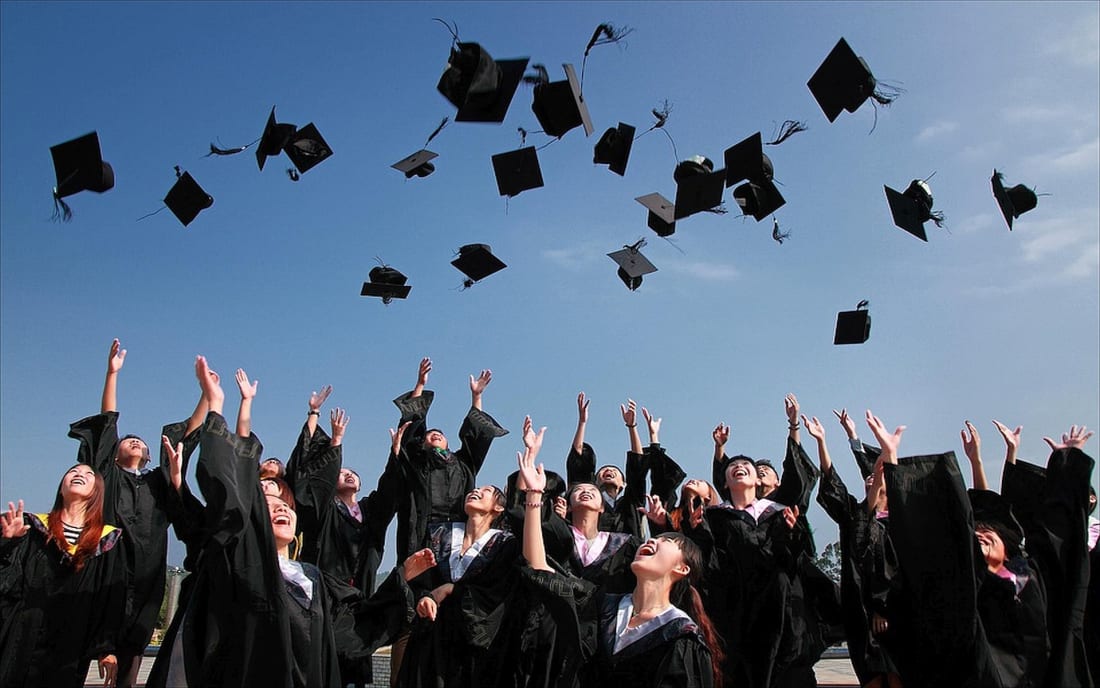 After listening to lectures and class discussions for four years, high school and college graduates should not have to sit through a boring graduation speech. Graduation speeches shouldn't be boring at all, and they don't have to be when the speaker uses a specific format. 
Every great graduation speech should include distinct parts in order for it to flow with inspirational and motivational information for those who have earned the right to hear it.
In order for a graduation speech to be effective, it should include words of wisdom and some advice for those who are moving on to a higher phase of their lives. Graduation speeches should inspire, motivate, and promote change. 
Speaker's connection to the school.
Usually, graduation speakers have some connection or relationship with the school. That's probably one of the reasons officials invite the person to speak at the graduation ceremony. Therefore, the first part of the speech should be the greeting when the speaker tells what ties he has with the institution or his relationship with the community. 
It is not uncommon for former graduates to return to the school and give the commencement address. This puts the current graduates at ease because they will have something in common with the one delivering the message.  Graduates are willing to engage with the speaker if they have some in common. 
Celebrities and politicians are often invited to speak. The commencement speaker list is posted online. Some of the same names usually appear on the list. Oprah Winfrey usually delivers one or more commencement speeches every year. She is a sought after speaker because her speeches are short and to the point. She shows excitement and enthusiasm. She engages her listeners, and her speeches are motivational and never boring. There is one thing worse than a boring speech. It is a long boring speech.
Graduates listening to a commencement speech.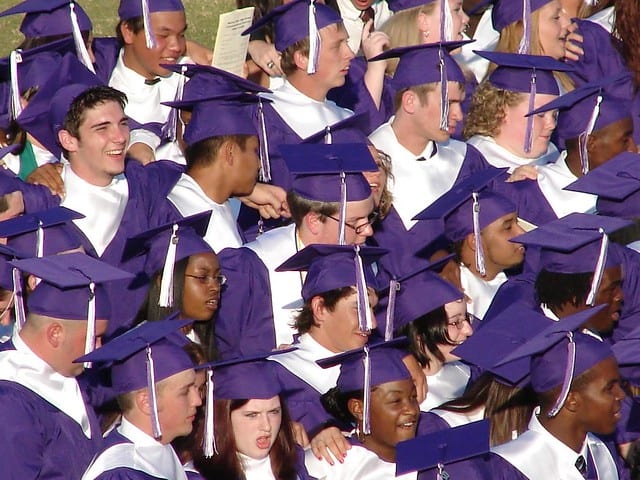 The commencement speaker should keep the address short. The ideal time is between 15-30 minutes because that particular speech is not the only activity in the ceremony. Besides, sometimes graduation exercises are held outside in the hot sun. If the ceremony is held inside a facility, the event is long and many graduates, parents, and other family members might be uncomfortable while sitting through a long ceremony. 
Even though the speech should be kept short, there is always enough time to display enthusiasm and excitement. 
Oprah Winfrey is a sought after speaker.
Speakers usually talk about current issues as they apply to the graduates. They relate to the audience by mentioning what's going on in the world to emphasize a point. Graduates are told how they will fit into the outside world and reminded of the challenge they might face after graduation. Within the speech, there are some words of wisdom for the graduates after they receive their diploma.
Every speaker should use the opportunity to share experience, values, and advice depending on whether it is a high school or college graduating class. Therefore, the speech should be age appropriate.
Graduates are told how things will be different when they start their lives outside of the classroom and how to fit into the outside world. The speeches usually include warnings and advice the graduates will need from that day forward. There are words of encouragement to all who will be receiving their diplomas moments after the speech has ended.

Closing the graduation speech
A clear format and certain themes are not the only things that should be included in every graduation speech. A very effective way to end the message is with a congratulatory gesture. The conclusion should be a quote or some powerful words of wisdom to help the graduates make a smooth transition from saying "good-bye" to one phase of their lives to saying "hello" to another phrase.