Once Upon the First Day of School
A Tale That Did Not End Happily-Ever-After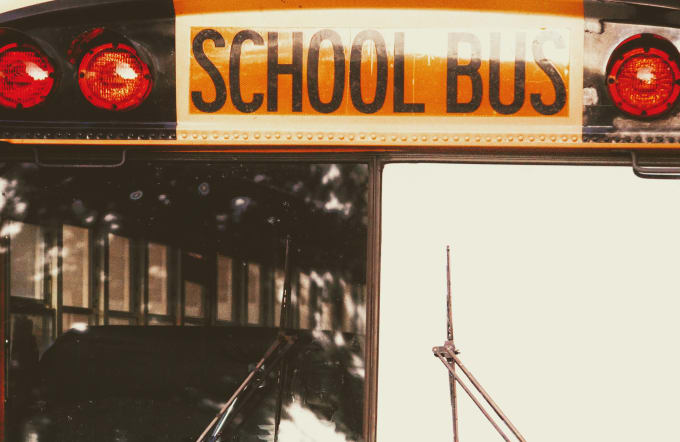 My first day on the job was ethereal.
A week after receiving my temporary teaching license (the length of that process alone makes any future teacher run the other way), I landed a position as a middle school English/Language Arts teacher. Glamorous, I know. What is more, I was assigned to teach at a so-called urban school (inner city school) after quitting a corporate job and going through the 1,001 hoops of my county's public school process.
The middle school I was assigned to serves a population well below the poverty level. In common language, ABC Middle School (name changed for the privacy of their community members) serves a very poor, marginalized community. It is well-known that urban or inner city schools are overcrowded, underfunded, and lacking good teachers and resources to deliver quality education. According to Laura Preble, who has taught over 20 years, reports having approximately 40 students per section and eight sections per week. These numbers mean that, in extreme cases like Preble's, teachers in urban schools see over 200 different faces per week. Of course, not every urban school meets the stereotype, with many schools having a low student-teacher ratio and performing very well. The main problem with overcrowded classrooms is that it is nearly impossible to address every student's individual needs when teachers do not have the time to get to know their students very well. Naturally, overcrowded classrooms have a detrimental effect on both the teacher and the students.
The story I am sharing with you is not about the kids, nor the schools, both of which are not at fault for an education system that often fails them. This is a cautionary tale of a teacher-to-be (you guessed it: me) who dived into a profession without the right expectations. After shadowing teachers for three days at ABC Middle School, I was wise enough to decide that this was not the right path for me (just yet).
I am ahead of my own story now. So, before I get to how arrived at this end, let me start with the beginning.

My rationale for moving from a fairly comfortable corporate environment to teaching in public schools was due to a desire to impact my community. I have invested in early literacy for years through my partnership with publishers of children's books, the local early learning coalition, the local children's hospital, and other local children's organizations. I have taken part in community readings, distribution of children's books, fundraising collaborations, and I host virtual summer reading group every year. I read to my two children every night (and post we-are-really-reading-not-posing pictures to Instagram daily). When it comes to children's education and literacy, I am an Ambassador-level Gold Award winner with the Girl Scouts.
Except for one fact. One important, relevant fact.
I never taught in a public school, and here I was on my first day of work, walking around my assigned middle school, taking selfies and photos, and dreaming of grand plans to change and save the world; grand plans without knowing what I would be up against. On my trial days, I learned I would begin my teaching journey without the right books and without school supplies in the classroom; I would start right before the state standardized exams were administered, and my first-year evaluations would be based on my new students' performance. At this stage of my teaching career (three days in!), I did not know my left from my right. I had just learned about lesson plans and pacing guides. I had no idea how to prepare kids to pass the most backward exam on the face of this planet. My passion for helping students succeed never wavered, but the realization dawned on me that these students deserved an experienced teacher.
The question of whether resigning with the public school system after my third day was right or not still hangs in their air for me. Didn't I essentially give up before giving it a try, or did I do the right thing by acknowledging my inexperience and the negative impact that my insecurities would have on the students? The funny thing about life is that sometimes we have only moments to make life-altering choices. For me, this was one of them.
I plan to give teaching another try, but with more careful preparation and planning this time around. For first-time teachers, there are a plethora of resources in your community and on the web. In a romantic desire to dive head first, I ended up hitting the ground. Hard. As part of my cautionary tale, I will share some of the lessons learned in this process:
It's all about timing. Getting approved to teach in the public school system can be lengthy. It requires patience and persistence. Reach out to your state and county's department of education for a list of licensing requirements. My official teaching license, for example, has taken months to be approved, although I have already received eligibility to teach under a temporary license. Keep at it and don't let the process turn you away. Once you're approved, be patient until the right school hires you. I think I got so excited to be simply approved that I accepted the first offer my way. Interview frequently and accept only what is right for you.
Start at the beginning of the year. What completely freaked me was being hired mid-year, weeks before standardized exams were administered. As a new teacher, you have so much to prepare for and learn. Starting mid-year is setting yourself up for failure. Save yourself and the school administrators time and effort by letting the experienced teachers get the mid-year jobs. A big plus of starting at the beginning of the school year is that you can attend the new teacher conference and/or orientation and plan your year with other teachers. This will reduce newbie anxiety and help build a sense of community with your new school.
Set aside a teaching budget. Being a teacher is, as I said, glamorous. You're underpaid and overworked. You're are also expected to make your classrooms glitter with decorations, posters, and extra supplies. That's okay because kids deserve every bit of it. Thing is, you need some money to make it happen. I did not plan a budget for my classroom, but I will be ready when this August comes around. Your kids should want to come to school every day and creating a fun and inviting learning environment is one of the ways to show them you are invested in their well-being.
I write this confession at the risk of coming off as a total failure. I am okay with the judgment as long as we can finally get past the bubbly talk and get at the real issues that turn many good teachers away. Are you looking to become a teacher? What both excites and scares you? Let me hear your story.