My First Day As a Teacher!
A Day That I Never Want to Forget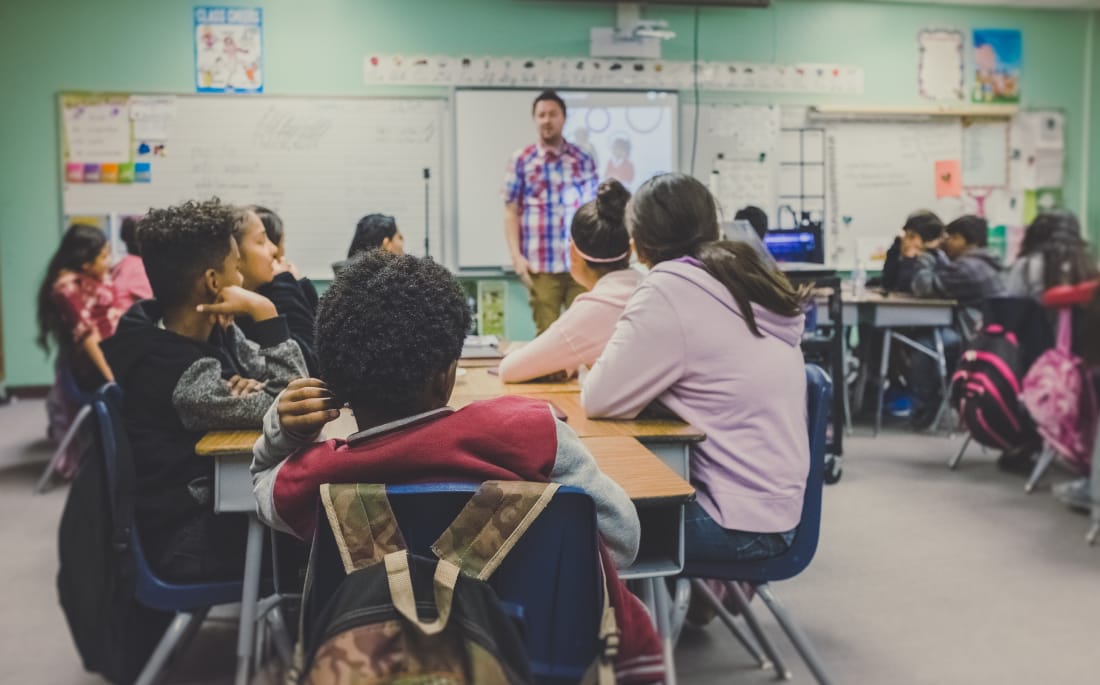 I could never forget that day. Four years of tough work and a lifetime dreaming about it landed me in the spot where I stood that day, my first classroom.
I had just graduated with my Bachelor's degree the May before my first day. I've always dreamed of having the title of teacher.
That day, I was about to nobly earn it. I can even remember all the details like a married couple can remember the day they met.
It was a sunny Tuesday morning on that September 19, 1978. I was assigned by the New York City Board of Education to report to 339 Morris Avenue in the South Bronx. Once there, I would fund a school called I.S. 183 The Paul Robeson School. Sure enough, there it was, the place that I would call my professional home for the next ten months.
Originally, I was sent to another school in the area the day before. When the principal of that school told me that he had already filled the position, he informed me that I would have better luck going to 183. Well, I ran to the corner to catch the crosstown bus. Nothing came and I did not know the area at all. Fortunately, thanks to the fact that my dad had worked for the U.S. Post Office, I decided to take my then athletically inclined self and run to 183. It was a good thing that I did so. Mr. John L. Crawford, the principal, was about to get into his car and I caught him in the nick of time. I managed to catch enough of my breath in order to tell him that I was looking for a job there. He looked at this wheezing 22-year-old dude and told me to come back the next day so that we can talk. That was it. I got the job!
I met with Mr. Crawford the next day, September 19.
Little did I realize at the time that the transportation to get there would be as challenging as the students I was about to meet. In order for me to figure out how to get to work on time to see my students before 8:30 AM, I needed to plan my route. Keep in mind that in 1978, there was no such things as computers and no internet at our disposal. Much like preparing a term paper, I had to do some real research. I went to a few subway stations a few days before and studied every subway map I could find, what trains and which stations I had to find and so forth. After many hours of poring over my material, I found my route. It involved the first AN bus in my area and three trains in order to make the AM trip. My AM bus was at 4:30 AM. This was serious business. It meant hitting the sack at 8 PM instead of my usual midnight hour. It was a huge sacrifice I wanted to make in order to earn my place in that classroom.
At this time, I picked out my wardrobe. I wanted to have a nice suit, but none existed in my closet at home. So, I went in for some casual wear which included a dress shirt, slacks, tie, and unfortunately, no jacket. It was all I had.
The PM travel was equally tough as I had to start the work on my Master's degree immediately or risk losing my job for not being fully certified. It meant that I had to return to my university and register for graduate classes which were only held at night. That meant that I would have some really long days ahead of me, but it did not bother me because I still had that dream in my head of having my own classroom. I was not about to let this, tough days, tough subject matter, travel time or anything else deter me from my goal. As someone once said, "When the going gets tough, the tough get going." I was about to show the world, my first boss, and more importantly myself, how truly tough I was.
I had a modest wardrobe. I wanted a fully professional look. I set up my clothing a couple of nights before. I had a white shirt, tie, casual slacks and, unfortunately, no jacket. It didn't matter. I did not care if I had to put on a tunic, sandals, a wreath on my head and got dressed up like Emperor Nero, I was determined not to miss my very first day of my teacher life.
To be very honest, I had all sorts of ideas flying around my cranium. After the first day, I wanted to acquire not only my Master's, but a Doctorate seemed fitting for me as well. I also dreamed of a Porsche, a wife and strangely enough, no kids. I also dreamed of having a sizable fortune all from being a teacher.
Strangely enough, I was put back into reality when Mr. Crawford had to get on the school's public address system to admonish all of us.
"Teachers, if you are only here to make easy money or a fast buck, this may not be the place for you. On the other hand, if you are here to help students who come here seeking your help and you want to sincerely help them to succeed, welcome to our school. You will fit in very nicely. Now, you need to figure out what you are going to do."
Well, I thought about what he said. I knew the answer before he finished his announcement some 40 years ago. I knew where I had to be. Although I am not in the same school anymore, I now have the experience of working in many schools-Catholic, public and charter. I have worked from grades six to 11. I honestly would not trade all of that valuable experience for anything else in the world and I mean it. The only thing that I ever wanted for all of my students is that they would succeed like I did. That's all I ask.
And it all started with that very first day as a teacher. I will never forget it.
"Good morning, my dear scholars. Today......"