Education is powered by Vocal creators. You support
Mikkie Mills
by reading, sharing and tipping stories...
more
Education is powered by Vocal.
Vocal is a platform that provides storytelling tools and engaged communities for writers, musicians, filmmakers, podcasters, and other creators to get discovered and fund their creativity.
How does Vocal work?
Creators share their stories on Vocal's communities. In return, creators earn money when they are tipped and when their stories are read.
How do I join Vocal?
Vocal welcomes creators of all shapes and sizes. Join for free and start creating.
To learn more about Vocal, visit our resources.
Show less
How to Prepare for Law Exams
Tools to Help You Study for the Bar Test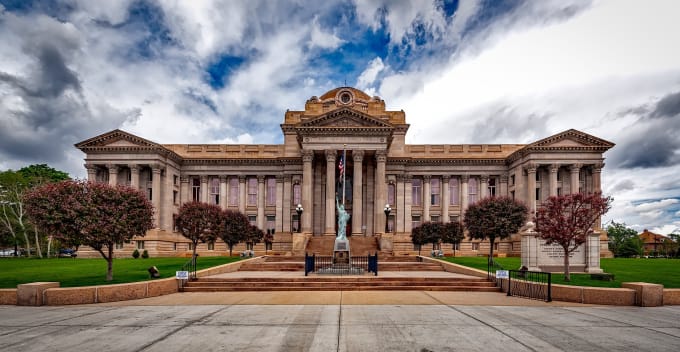 Getting the chance to join the bar is a big achievement. After all your years of hard work at law school, you finally get the chance to practice a profession that you're very passionate about. However, it doesn't come easy. Before you get your practice license, you have to pass the bar exam. The examination requires you to be thoroughly prepared. Here are a few tips that you can use to get yourself ready for the exam.
Timing is very important.
Unlike other courses where you can cram everything during the last minute and maybe pass, you cannot do that for your bar exams. Make sure that you create a timetable that allows you to study for the different exams. As you do this, remember that some exams may require longer preparation times than others; therefore, plan effectively. 
Do away with distractions.
Preparation for the bar exam needs your full attention; therefore, get rid of anything that could cause distractions. Talk to your family and friends, and tell them that you won't be available as you study for the exams. Tell them that they should only call you if the matter is really urgent. Make sure that you put your smartphone on silent during the study session to avoid distractions from the printer. 
Have the right study materials.
Make sure that the outlines for the study materials are the ones required for the exams. You should know which topics to expect from the examiner, and work on them. When you know what to expect, you use your time and resources well. You can go through previous bar exams to see the most commonly tested areas and work on those. However, be smart as you use this method. Don't completely ignore other topics. 
Comprehension of the Materials
After you have picked the topics you want to study, you have to read and understand them. You can create a study group that allows you to discuss the topics. These tend to be effective since different people understand diverse things. You can also get help from your lecturers. You can ask them to clarify the subject matter. 
Memorization
There are certain terminologies and nuances in law school that have to be memorized if you want to have a chance at passing the exams. After you have understood the materials, take time to memorize specific facts that could be tested by the examiners. Consider printing off flashcards to help you study. You may need to make several different versions. You can eliminate print servers by going to your school library to do this. Study these cards as much as you can to be sure your memorization will stick. 
Practice answering MBE and essay queries.
After you've memorized, you have to start doing practice exams to become familiar with the entire process. The more questions you do, the more confident you become. Answering previous exam questions also helps you to improve on your delivery. You become better at pointing out specific facts, and structuring the essay responses.
Go through the questions you got wrong.
As you do the practice questions, you're likely to get some things wrong and others right. Most study books have the correct answers at the back. Read through these answers, especially the ones that you got wrong, and make sure that you understand them, so that you don't repeat the same mistakes on the actual exam. 
The Multistate Performance Test (MPT)
In some states, law students have to take the MPT as part of the final bar exam. This test is meant to test your application of legal skills to certain scenarios. If your state requires you to do this exam, make sure that you have enough time to prepare for it.
You have to prepare yourself adequately before you take the bar exam. If you don't take the preparations seriously, you could end up failing, and having to do the exam all over again. That's a waste of both time and money. Therefore, make sure that you take your studies seriously. You can use the above tips.