Education is powered by Vocal creators. You support
Paisley Hansen
by reading, sharing and tipping stories...
more
Education is powered by Vocal.
Vocal is a platform that provides storytelling tools and engaged communities for writers, musicians, filmmakers, podcasters, and other creators to get discovered and fund their creativity.
How does Vocal work?
Creators share their stories on Vocal's communities. In return, creators earn money when they are tipped and when their stories are read.
How do I join Vocal?
Vocal welcomes creators of all shapes and sizes. Join for free and start creating.
To learn more about Vocal, visit our resources.
Show less
Fund Education Don't Underfund
The Importance of Funding for Education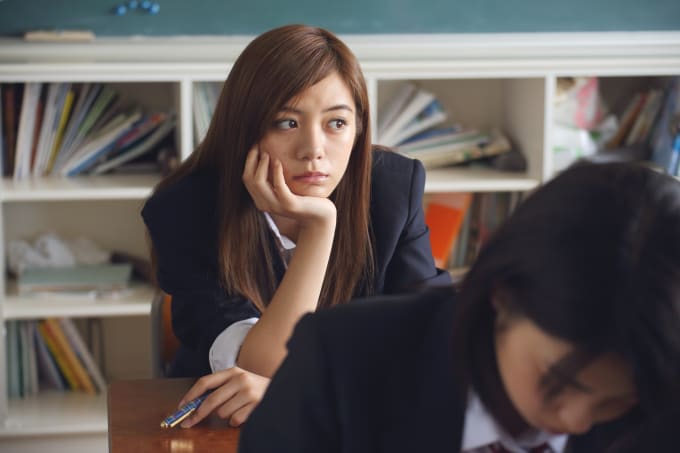 Funding can be problematic for many if it is not used in the right way. Certain areas in the education system can become overfunded and other areas become underfunded due to not having a sufficient budget to provide the essential recourses for the students. Some education systems like schools now do not have enough funding to provide the proper resources for their students. This can become a burden for the parents or guardians, the teachers, the students and even the taxpayer. Underfunding will damage a community and will create a lot of problems if the funding is not recognized and fixed.
The Students
Students are the most important aspect and main point of the education because they will be the following generation. They will be leaders for others through the upcoming problems and conflicts. For them, learning may already be difficult and not every student will comprehend every concept when it is first explained. They need to have a variety of resources and experiences in order to learn. If the needs of the students are not resolved, they become more likely to call it quits and drop out. By not completing high school will affect how much the students can land a job out in the real world. This is a real factor with the poverty rates in the United States.

The Educators
When the teachers are not paid enough for the return of their hard work and well earned salary, it can become a struggle to retain the teachers that work well with their students. There is also the struggle on how to recruit teachers and how to market the school. When teachers are unsatisfied about their salary, work experience, and their work schedule it can start a strike from the teachers.
This can become problematic for the parents and the staff who is not in the teaching role. Classes will be canceled due to no teacher and the kids will be sent back home. Though the kid may think it is fun to have no school, this is difficult for rest of the family because many are trying to manage several schedules at once and the parents are later planning on going to work. They will then need to work around this situation that could have been avoided by better funding.
The Education
School is already difficult enough for the students, and that is the way it is supposed to be. But it can be even more difficult when you do not have the proper resources for homework or materials to study for the upcoming exams. Education is also evolving with upgrades in technology. This will help people to be successful in higher education if it is utilized properly. It will also help the students that will need access to apps and computers to push them to a competitive edge for a certain skill set for future scholarships after high school.

The Issues
There are various areas to help make a school run efficiently and effectively. If there is one area that is not funded to its needs, it can cause issues that affect students, as well as the employees and faculty of the school. For example, If there is very limited funding for cleaning supplies for the custodians and cleaning crews to use, the school cannot be kept clean. This is because they can only do so much with a small budget. Because of this, equipment to become run down and broken and cannot be used for the future cleaning and wellbeing of the school building.
If the class room environment in the school is not adequate enough for the students to learn, they will not be able to progress in their educational experience. Students will become distracted by broken equipment and they will cause it to become damaged even more. These situations can cause the educational experience to decline and not top quality. This effect can cause grades to go down.
The Tests
Students across the nation take tests that assess them on how good they are doing and have done in the courses. This seems like an intuitive idea because every student should learn the same things no matter where they are located in the US. But what is not understood and considered is that the national tests, such as the ACT and the SAT, will have a major effect on what college students will be accepted into. To conclude, if the education system is not funded for its needs, the test scores will start to decline because there is a certain environment that is required for students to learn to the best of their ability.