Education is powered by Vocal creators. You support
Bailee Hollifield
by reading, sharing and tipping stories...
more
Education is powered by Vocal.
Vocal is a platform that provides storytelling tools and engaged communities for writers, musicians, filmmakers, podcasters, and other creators to get discovered and fund their creativity.
How does Vocal work?
Creators share their stories on Vocal's communities. In return, creators earn money when they are tipped and when their stories are read.
How do I join Vocal?
Vocal welcomes creators of all shapes and sizes. Join for free and start creating.
To learn more about Vocal, visit our resources.
Show less
Creating My Future
A Surgical Technology Student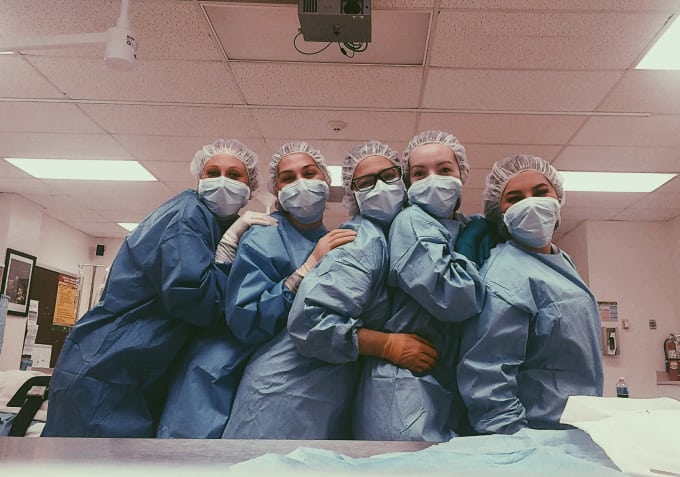 From the beginning of July 2018, I started something I didn't know much about. I researched this program before, but found very little information online. Some friends of mine graduated from this program the year before, and they all had great things to say about it...but yet I still didn't realize what it entailed.
So there I was...20 years old and starting my "3rd" year of college, finally on the brink of figuring out what I wanted to do with my life. I began the Surgical Technology program July 5th, but honestly it started 2 months before that. See, with this program, you have to have physicals, eye exams, vaccinations, and a full-out background check before you can even attend orientation. As all of this stressed me out (like it should) I continued working really hard to get all my requirements finished. I made the deadline. I did it.
Then the realness started.
I began going to class during the summer. I memorized hundreds of instruments. I learned how to insert catheters (whoo-hoo). I was taught how to prep patients for surgery. I learned the differences between the instruments: what they do, what they are used for, and how they are used. Everything that I learned was done before I started clinical. 
For 3 months, I prepared myself to have a backbone. I needed to be strong, otherwise I would not make it in this field. I used to cry if someone slightly raised their voice at me. How in the world would I be okay if a surgeon screamed in my face? I was nervous beyond belief. Grey's Anatomy is my life, but I knew that it wasn't real life. I knew that being in an actual hospital wasn't going to be the same as TV. Everyone told me surgeons rode on high horses, and that they were horrible to students, especially if you didn't know anything. Obviously I was scared of being in the operating room with one.
On October 1st, I started my first round of clinical at Good Samaritan.
It wasn't what I thought at all. The surgical techs were kind and helpful. Some surgeons were quiet, others were loud, and most were just there to do their job and teach us.  Of course there were times where I did not know what instrument they were talking about, and I was scolded. But I kept a good attitude and I tried harder next time. I keep that motto in my head at all times. "You're a student. Some things you won't know. Try harder next time."
It's October 29th. I am on my fifth week at Good Sam. These employees have been nothing but helpful to me so far. I have learned so much in these past few weeks and I am excited to move forward. I have participated in lots of surgeries. Because of HIPAA, I cannot go into detail; however, I have helped with cesarean sections, shoulder and knee arthroscopies, hysterectomies, laparoscopic cholecystectomies, and many many arteriovenous fistulas. 
I have 6 weeks left in this semester at Good Samaritan until I move on to Evansville's Deaconess Hospital in January. I am anxious, yet nervous, to begin learning with different people in a new environment. Because it's bigger, I have heard there are difficult surgeons to work with. However, I will not let that hinder me from trying my hardest when I get there.
Surgical Technology is what I thought it was and more. It has been challenging to learn instruments, microbiology, pharmacology, and even more over these past 4 months; however, I wouldn't change it for any other career. The moment I become a Certified Surgical Technologist (CST) will be one of the greatest achievements of my life. I am very proud to have come this far, let alone how proud I will be when I graduate. 
I have 7 months left in this program. I can do it. 
"I can do all things through Christ who strengthens me." Philippians 4:13