Education is powered by Vocal creators. You support
Jacqueline Hanikeh
by reading, sharing and tipping stories...
more
Education is powered by Vocal.
Vocal is a platform that provides storytelling tools and engaged communities for writers, musicians, filmmakers, podcasters, and other creators to get discovered and fund their creativity.
How does Vocal work?
Creators share their stories on Vocal's communities. In return, creators earn money when they are tipped and when their stories are read.
How do I join Vocal?
Vocal welcomes creators of all shapes and sizes. Join for free and start creating.
To learn more about Vocal, visit our resources.
Show less
Best Laptop Bags Every Student Needs
Sick of hand-carrying your laptop to class? Get your hands on any of these best laptop bags that are fashionable and super durable.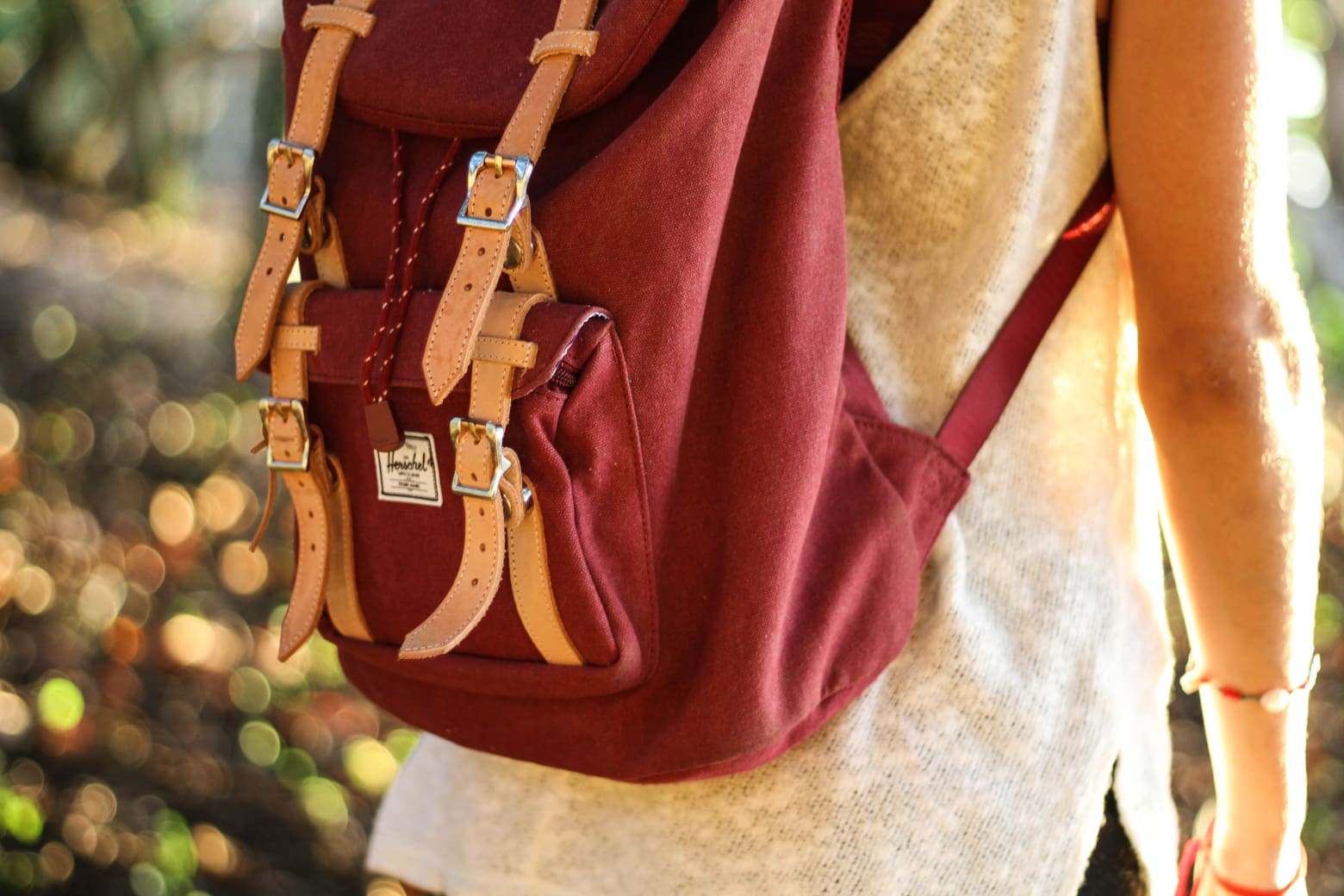 If you're bringing your laptop to class, are you carrying it by hand? Laptops are too expensive and precious to simply carry by hand, because if you happen to suddenly drop it... I can't promise you that it'll be OK. Prevent completely breaking your laptop by getting your hands on any of these fashionable and sturdy laptop bags. Not only will you be able to store your laptops, but all of your belongings, too. You'll constantly be hands-free with your laptop bag doing all work for you.
But don't just purchase any laptop bag, the ones I've picked out for you are the most trendiest and fashionable bags out there. So, show off your style with one of these great laptop bags that will always keep your laptop safe and dry and for you to do less hand-carrying. Out of these best laptop bags, search which one fits your taste!
Audrey Under Lock & Key - Cadee RFID Convertible Laptop Crossbody Bag by Lodis
For one of the best laptop bags, this sophisticated bag by Lodis is super stylish, edgy, and can store all of your belongings. From your wallet, keys, phone, and, of course, your laptop. You can either handhold, or use the cross body straps. And the best part… it's red! Talk about a fashion piece. The bag keeps your belongings dry, clean, and safe — so don't worry about your laptop breaking if you suddenly drop your bag. 

'Alpha 2' Expandable Laptop Briefcase by Tumi
Tumi is known for their amazing quality bags and suitcases — certainly making this one of the best laptop bags for class. This bag features laptop sleeves, expandable main compartments and a streamlined design for a more professional look. It's super durable, stores all of your belongings, and is the perfect bag for traveling. So, if you don't want anything too flashy, I'd consider this modern bag.

Padded Laptop Bag by Filson
This is a great bag for anyone, especially someone who's looking for stylish and sophisticated all in one! This laptop bag is an industrial-weight cotton twill and genuine bridle leather that can handle your most heavy-duty laptop. In addition, there's tons of pockets to use and store anything you have — keeping you organized and your belongings secure. You can either handhold this bag or use the adjustable straps to wear over your shoulder.
'Graham' Leather Messenger Bag by Fossil
Fossil is an amazing brand and their laptop bags are easily one of the best laptop bags you could ever purchase. This polished, handsome messenger bag is certainly rich in leather texture and will handle all of your heavy-duty belongings, including your laptop. For a more professional look to your style, consider Fossil's messenger bag for added class.
Dopia Leather Briefcase by Vince Camuto
Not feeling any color? Get this great looking black leather briefcase! It's super slim with minimalist design that's made from smooth leather and even features an array of interior pockets for easy organization. If you're looking for a bag that's more simple and straightforward, this leather briefcase is just what you need. 
Daveney 15 Inch Laptop Bag by Kate Spade New York
If you are looking for something a bit more showy and fashionable, Kate Spade's laptop bag is ideal. Not only can it handle your laptop, but... it's in black and white strips! Perfect for school or even heading to the coffee shop to manage some homework. You'll love this bag just as much as people will compliment it.
Fancy Heart Faux Leather Laptop Clutch by Sonix
This is probably one of my favorites from the list of best laptop bags, Sonix's laptop clutch bag. This is a handheld bag, just to let you guys know. But the style of this bag is certainly stunning, and if you're into clutch bags, I really recommend this new one. It protects your laptop from rain, snow, and other weather conditions. Slay the fashion game with this padded clutch bag that features an adorable embroidered heart in the corner.
Gibson Messenger Bag by Herschel Supply Co.
This cool-looking laptop messenger bag is a smart color-blocked bag that provides the best protection for your laptop. It features two expandable front zip pockets, a snap-closure sleeve pocket, and a lot of room in the main compartment for your laptop, phone, keys, wallet, and even a change of clothes if you like. Be hands-free and wear this nifty bag over your shoulder.
Refined Briefcase by Vessel
Want a great looking briefcase to be more stylish for school? This smart faux-leather trim briefcase by Vessel is built from the toughest canvas with a well organized interior so you never have to lose your things again. It's super fashionable, smooth, sophisticated, and it can handle whatever you're storing. This is a great piece if you're aiming for the best of both worlds: stylish and professional — making this one of the best laptop bags.

Brompton Bungo RFID Leather Messenger Bag by Knomo London
If you're someone who's just aiming for a professional laptop bag, then this Knomo London bag is ideal for your taste! It features a smart profile and hearty leather construction that defines a modern messenger bag. It also includes a contrast lining for a pop of color. The back panel allows it to be attached to the handle of a rolling suitcase — which is perfect for traveling. It even has an RFID-shielded compartment that protects your chip-enabled cards from scammers!
Radar Origin Water Resistant Commuter/Travel Laptop Backpack by Hex
Hex is a brand that makes great quality bags that are also very modern. This durable tech construction backpack can withstand the rigors of daily commuting and adventure travel. The material is so durable that it'll be so difficult to even make the slightest rip. And if you've been through tons of laptop bags that all have ripped on you, Hex has you covered for your best and last laptop backpack — one of the best laptop bags you can get your hands on. 
Britannia Convertible Messenger Bag by Herschel Supply Co.
Who needs style when you're aiming for a sophisticated and professional profile, right? Prove your point with this great, sturdy messenger bag that can carry your heaviest laptop. This versatile bag can be carried as either a briefcase, backpack, or even a shoulder bag! There's also plenty of organized storage to put away your smart gadgets, personal belongings, and business essentials.
Audrey Under Lock & Key - Jana RFID Leather Tote by Lodis
Here's another stunning Lodis bag, one of the best laptop bags to purchase. This is surely a fashion piece, but also very professional looking. This durable, tote bag can store your laptop, wallet, phone, etc. And the flat straps make it a comfortable wear ever time. With a divided interior for superior organization, there's an array of interior pockets so you never have to hand-carry your things again.
'Bryant' Briefcase by Boconi
If you've never heard of Boconi, you should seriously get more into their briefcases, you'll fall in love with how clean cut they look. But this specific bag has professional written all over it! If you want to show up to class with this bag, people will probably respect you even more — even if they don't know you. The smart dowel-rod hinge tops off a rich-styled briefcase that's made with the best, waterproof pull-up leather. So, all of your belongings, including your laptop, will be secure.
Leather Briefcase by Cole Haan
From the best laptop bags ever, Cole Haan has you covered with their black leather briefcase. It's got a double-gusset body which means that there will be more interior space for storing things. This handsome bag can be handheld or worn over the shoulder with its adjustable strap. And when you do get your hands on this bag, be prepared for tons of compliments.
'Fabi' Faux Leather Laptop Backpack by Matt & Nat
I know, we've all been waiting for an adorable backpack, and this one by Matt & Nat is just what you need. Wear this beautifully colored laptop backpack over your shoulders and constantly be handsfree! It's lightly structured in vegan leather (a plus!) that features a top handle and canvas-trimmed adjustable straps for a more comfortable fit. Also, the smooth lining is 100 percent made from recycled plastic bottles. The backpack also features an easy-access zip pocket under the press-lock flap closure, which is a perfect place to store your wallet and phone.
Canvas Messenger Bag by Troubadour
For a more simple look on the list of best laptop bags, don't look any further than Troubadour's messenger bag. This bag is a fusion of water-resistant coated canvas and smart leather trim for a more versatile bag with utilitarian appeal. It keeps your laptop and belongings dry and clean even through your toughest commute. The straightforward navy color is certainly fitting for those who lean more towards the professional side of style.
'Alpha 2' Expandable Briefcase by Tumi
Another great briefcase from Tumi, the creators of many of the best laptop bags to ever buy. If you're searching for a bag with multiple compartments that isn't too overwhelming when carrying around, this bag is perfect for you. It features a ballistic-nylon construction meaning it's very durable for a professional looking briefcase. It can store all of your belongings and even handle your heaviest laptop and other tech devices while commuting in a fast-paced environment. There's also a removable laptop sleeve for added versatility.
'Echo' Backpack by Hex
For a beautifully designed backpack for your laptop, Hex's 'Echo' Backpack is pefect, but you can't ignore how durable this backpack is. The cool fabric on this one is clean, and the vintage silhouette is right for you if you're into the fashion aspect of bags. It features a padded, faux-fur lined pocket ideal for keeping your laptop safe without damaging it.
Slim Briefcase by Troubadour
This bag is rich in leather trim that elevates a compact briefcase crafted from durable canvas. It even featured an array of pockets for being more organized and never losing your belongings. The handheld straps are very sturdy and won't rip on you, along with the cross-body strap. So if you're searching for a laptop bag that can handle the rush of commuting, you need this bag from the best laptop bags to purchase. 
Sinclair - Hanne Coated Canvas Laptop Backpack by Tumi
I did say Tumi produces bags that are seriously among the best laptop bags you can ever acquire. Even though a lot of their bags are straightforward modern bags, this one is surely sophisticated and trendy all in one. It's ideal for business, commuting (of course), and also every day activities. The bag is elegantly designed from the texture, to the coated canvas, and highlighted with rich leather trim. Who knew a bag could look so handsome?
Nylon Briefcase by Troubadour
Black on black on black is what this bag should really be called. If you want a laptop bag that has zero color, but still looks great when carrying it to class, Troubadour's black briefcase is ideal for you. It's super durable, water-resistant to block out weather conditions, and rich in leather trimming for a versatile, modern briefcase. The bag includes an array of interior pockets for storing anything you like.
'Tyler' Tumbled Leather Portfolio Briefcase by Boconi
Another professional looking briefcase, and one of the best laptop bags you can buy, Boconi is killing it when it comes to sophisticated and elegant bags. This great looking brown bag is made with tumbled pebble-grain leather with a subtly luminous finish and a belted portfolio. It also features dual handles and an optional adjustable shoulder strap if you'd rather wear the bag over your shoulder. But don't look past how durable this bag is. It may look simple, but your laptop will constantly be in safe hands with this bag.
'Little America' Backpack by Herschel Supply Co.
This is definitely a great look is you need a laptop backpack for class. This backpack is padded with mesh pods paired with cushy, body-contouring adjustable shoulder straps for a more comfortable fit. Inside is very roomy and made to store not only your biggest laptop, but everything else that you need to store away while you're on the move. It's built for comfort in a classic mountaineering style, if that's what you're looking for.
Always On Regan Tote by Rebecca Minkoff
Talk about elegance and fashion with this stunning tote bag by Rebecca Minkoff, right? You can still look professional and be super stylish with this bag — that's what this tote is designed as! Aside from the gorgeous gunmetal color, the tassels is what really caught our eyes. Its sleek, modern silhouette of a gusseted tote shaped from smooth leather and detailed with polished stud hardware. It also features a padded laptop sleeve to keep your tech devices safely stowed away on the go during crazy commutes. 
Computer Briefcase by Shinola
Out of the best laptop bags, this bag is certainly cool looking but can also make you come across as a professional individual. The bag is finely textured with nappa leather trim that elevates this slim, well-built briefcase. It's crafted from durable canvas for lasting appeal and it prevents your most pricy laptop from being damaged in any way. Handheld or over the shoulder, it's super comfortable to head to class with.
'Pop Quiz' Backpack by Herschel Supply Co.
As for the last, but, of course, not least of the best laptop bags you can purchase is this great looking backpack by Herschel Supply Co. The backpack has padded shoulder straps to enhance the comfort of a classic zip-closure with a reinforced faux-leather bottom. Even though you got the smooth, navy color base, the bottom of the laptop backpack brings out that pop of yellow color to really blend in with the trendy backpacks. Your electronic gadgets will surely be stored safely in this bag and it'll always be easy to find because your backpack will be organized!