Education is powered by Vocal creators. You support
Olivia Amber
by reading, sharing and tipping stories...
more
Education is powered by Vocal.
Vocal is a platform that provides storytelling tools and engaged communities for writers, musicians, filmmakers, podcasters, and other creators to get discovered and fund their creativity.
How does Vocal work?
Creators share their stories on Vocal's communities. In return, creators earn money when they are tipped and when their stories are read.
How do I join Vocal?
Vocal welcomes creators of all shapes and sizes. Join for free and start creating.
To learn more about Vocal, visit our resources.
Show less
Best College Sororities in the U.S.
The best college sororities in the U.S. have provided forever families for thousands of young women all over the nation.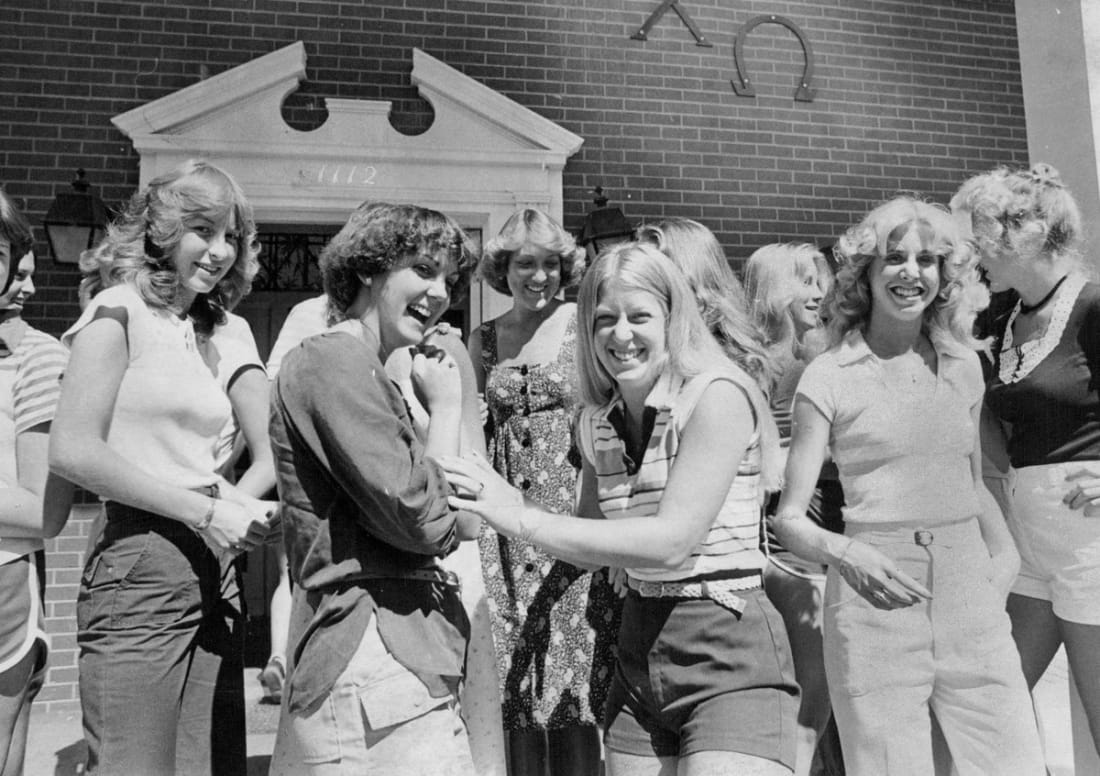 Greek life provides incredible organizations for college students to find friends, who will soon turn into a lifelong family. When it comes to sororities, we have concluded a list of the top organizations that have provided forever friendship and a place to call home. Sorority enrollment within the National Panhellenic Conference is up more than 50 percent over the last decade, and continues to soar in numbers. 
Based on enrollment numbers, history, celebrity enrollment, chapters, charities, and more, we have come up with a list of the top ten. As some of the best college sororities in the U.S., did yours make it to the list? 
Chi Omega
As the largest sorority in the world, Chi Omega is one of the best college sororities in the U.S. Based on initiates, Chi Omega has over 345,000 sorority members. With 180 collegiate chapters and 243 alumni chapters, the sorority adds more than 28,000 undergraduates to their chapters each year.
With the national headquarters based in Memphis, Tennessee, Chi Omega was originally founded in 1895 at the University of Arkansas. Plus, we couldn't forget about the celebrities who are proud sisters of Chi Omega, some including Joanne Woodard, Sela War, and Lucy Liu. 
Kappa Alpha Theta
Next, on our list of the best college sororities in the U.S. is Kappa Alpha Theta. The sorority with the most celebrity alumni, the organization has over 270,000 members internationally. With famous alumni such as Tory Burch, Laura Bush, Melinda Gates, Sheryl Crow, Amy Grant, Ann Margret, Dylan Lauren, Sarah Clarke, Claire McCaskill, Kerri Strug, Lynne Cheney, and many, many more, the sorority is chalk full of boat-worthy members.
With over 145 chapters at colleges and universities, the sorority is popular in both United States and Canada. Founded at DePauw University, Kappa Alpha Theta's alumni chapters circle worldwide.  
Delta Sigma Theta
Delta Sigma Theta is a sorority that targets the African American community, founded in 1913 at Howard University. A sorority with a ton of history, the community has over 1,000 chapters. With a huge part of their organization being geared toward promoting education and economic development as well as political awareness, the sorority takes a lot of their time to promote physical and mental health.
A community dedicated to public service, Delta Sigma Theta's founding sisters participated in the Women's Suffrage March of D.C. With over 300,000 initiated members, the sorority has chapters all over the world, including Jamaica, Japan, Germany, England, South Korea, Liberia, Bermuda, and the Bahamas. 
Alpha Delta Pi
Founded in 1851, Alpha Delta Pi is the oldest college sorority in the U.S. Beginning at Wesleyan College in Macon, Georgia, the sorority is nicknamed ADPi, but wasn't always called Alpha Delta Pi.
What was first referred to as the Adelphean Society was soon changed in 1905 to Alpha Delta Phi, as it was the nation's first secret society for women. And just within that year, the sorority expanded to Salem College, of North Carolina. And finally, the name was soon turned from Phi to Pi, and is known today as being one of the most historic college sororities in the U.S.
Sigma Sigma Sigma
Next on our list of the best national American women's sororities, is Sigma Sigma Sigma. With over 125,000 members, the sorority has over 112 chapters on college campuses, with over 90 alumni chapters all over the world. With a motto of "Faithful Until Death," their colors are royal purple and white.
Beginning in the 1890s, the first of the sorority was created by a circle of friendship including eight women who shared a common experience. Now, they are responsible for over 100,000 women in sisterhood. Plus, they have a really interesting symbol, of a sailboat as well as a golden triangle featuring a skull and crossbones. 
Phi Mu
The second oldest among the college sororities in the U.S. is Phi Mu. Founded at Wesleyan College, the organization has 123 chapters and 145 chapters, with over 180,000 initiated sisters. Their motto is "Les Soeurs Fideles," or "The Faithful Sisters."
And even more interesting, they are the owners of one of the most extravagant sorority houses in the world. Owning a three-story and 39,444 square foot home, the house is reportedly worth $13 million. Housing 68 women, the house features marble floors, a historical chandelier which was once hung in New York's Waldorf-Astoria Hotel, and a baby grand piano. 
Kappa Kappa Gamma
Kappa Kappa Gamma was originally founded in Monmouth, Illinois in 1870, they too are one of the oldest Greek organizations in the nation. With 260,000 women in their sisterhood, the chapters range all over the United States and Canada, with 140 collegiate chapters.
With an incredible leadership program, the sorority has a huge hand in helping middle-school ages girls, with their leadership program GIRLS Academy. With the purpose of boosting self-esteem in young women, the Greek organization prides themselves in spreading the message of promoting empowerment and combating objectification. 
Delta Gamma
One of the biggest college sororities in the U.S., Delta Gamma has over 130,000 initiates. With 150 chapters in both the United States and Canada, the organization was first founded in Oxford, Mississippi.
With a motto like "Do Good," you can guess the philanthropic importance of the community. Devoted to benefit those in need, Delta Gamma has a DG Foundation that provides annual benefits and grants to the Service for Sight. Donating over $4.3 million, Delta Gamma has made the mold for what sisterhood is all about, helping others. 
Alpha Kappa Alpha
Established by African-American women, Alpha Kappa Alpha was founded at Howard University by sixteen students who had their sights on breaking barriers for Black women. A historically Black sorority of the Divine Nine, Alpha Kappa Alpha is the oldest of the National Pan-Hellenic Council, established in 1908.
With a motive of providing a sisterhood for those of diverse backgrounds around the world, the sorority gave those who struggled to have a voice. With over 290,000 members, the sisterhood expands over not only the United States, but the Bahamas, Germany, South Korea, Bermuda, Japan, Canada, the Middle East, and South Africa. 
Delta Delta Delta
To complete our list of the best college sororities in the U.S., Delta Delta Delta is one of the most charitable organizations in the National Panhellenic Conference. Founded in 1888 at Boston University, the sorority has over 200,000 initiates and 141 chapters, making it one of the largest organizations in the NPC.
Most known for their work with St. Jude Children's Research Hospital, the community has raised over $45 million for the hospital, with a goal of $60 million over 10 years, which is the largest commitment in all of the hospital's fundraising history.