Being an Adult Learner
How I ended up on an FD with 18-year-olds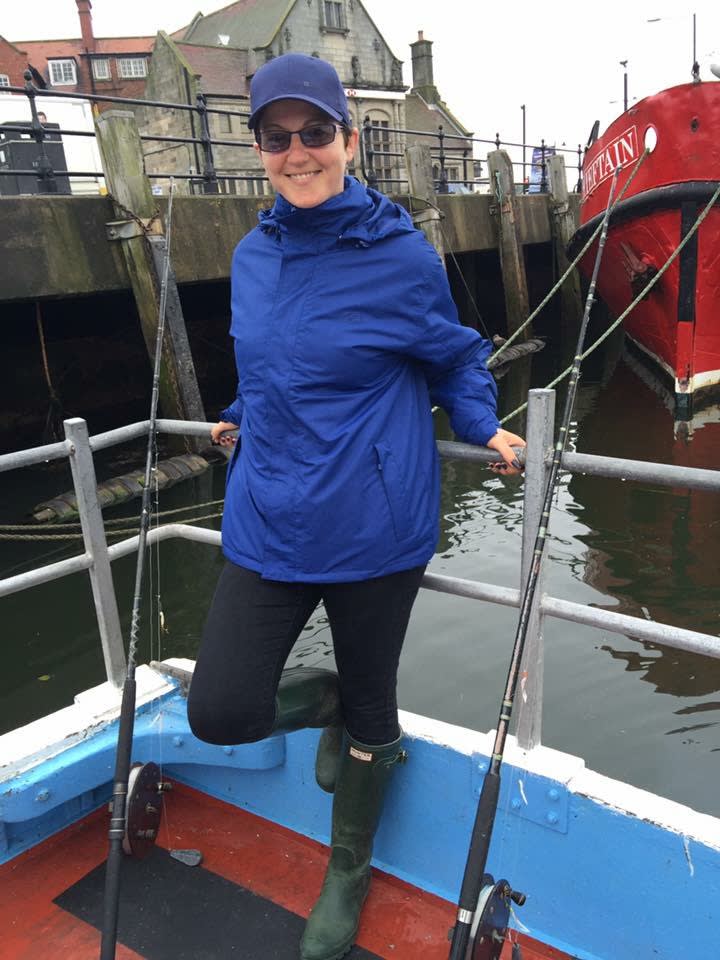 Ok, so I'm a lecturer. I teach at a college which not only has FE courses but also houses HE. 
I got into teaching by mistake really, well, not mistake but definitely by accident. Allow me to paint the scene for you...
I had my kids young, which wasn't exactly my plan but, hey ho, life happens. I'm glad I did, they grew up into amazing young people who became very close friends. I was a stay-at-home mum, on benefits, in a council house: a statistic. None of my family had any qualifications, no GCSEs, never went to college, you know? There was no real urge to get qualifications, especially once I had my kids, I felt it was too late, I had messed things up in that sense. Don't get me wrong, I got a few GCSEs at school but only one Grade C, all I needed to get into my college course before things took a different turn.
Anyway, kids were at school and I was continuously bored. I'm not one for daytime TV and didn't really have any hobbies. Most of my friends were working so I couldn't hang out with them during the day. I knew I wasn't happy and I knew only I could fix that. I went to a college open day with the idea that I would retake my GCSEs, get better grades and then be able to get a semi-decent job.
I went and they suggested I take a test to see what my Maths and English were like. They told me that I could retake my maths GCSE (I originally got a D) alongside a course that was designed for adults who wanted to get into Higher Education, the Access to HE, which included AS and A Level English, Psychology and basic study skills. This was where I first discovered Shakespeare which I soon became very fond of and have even visited Stratford Upon Avon a few times since!
The course was for one year and I'm pleased to say that I achieved a B in my maths GCSE and also had better qualifications in my English alongside an AS in Psychology. I met some great friends and had a fantastic time, even though getting back into learning is daunting and juggling studies with a family is tricky, but it was totally worth it. One of my tutors invited me into her office for a chat about my future and what I should do next. She suggested that the next stage for me would be the English degree that was held at the college; I said, 'OK'. Three years later, I had a BA Hons in English Language, Literature and Creative Writing! I was lucky that my kids were teenagers and were very encouraging; my son used to tell me to stop procrastinating, he was awesome.
There I was, cap and gown, walking onto the stage to collect my glorified Smarties tube that represented my scroll, my kids whooping and clapping from the crowd. I was so proud of myself, my kids were proud of me and I had set new levels of ambition into my children where they also wanted to achieve a degree.
The progression from this was a PGCE, I said, 'OK'. Part of this course included a placement at the college and I was really enjoying being in front of the students, sharing my love and enthusiasm for my subject, helping them to achieve their GCSE in English. Six months into the course, I lost my son, David. He was 17 when it happened. An accident. He was sat on the sea wall and he fell in. He drowned. Taken from me and his 15 year old sister, Alicia. We were obviously heartbroken. I wanted to give up on everything. Sod the course, it wasn't important. Alicia needed me. For two weeks I barely ate, I hardly slept and I almost smoked myself into my own coffin. Two weeks later, David's cremation was attended by at least a hundred people, he was really popular and everyone loved him. 
'Stop procrastinating' David's voice rang in my head, loud and clear. On the Monday following his service, I went back to my classes, assignments completed on time. I wanted to prove to others that they had no excuses for not completing their work. My students were amazing. Alicia was amazing. Everyone helped and encouraged me to complete my course and I did. This time, the cap and gown brought back memories of David's voice above the crowd, 'Go on, Mum!!' I walked across the stage to rapturous applause, everyone so proud of me completing the course. 
The college offered me a place teaching. I took it, it wasn't a permanent contract or anything but it was a start. 
So, fast forward a bit. I'm working at the college, I'm on a permanent contract now which is good. However, I'm only teaching Functional Skills maths and English, GCSEs are delivered by another department. I love my job but I don't feel as secure as I would like. I'm in the Engineering department, maths is their forte, not so much mine. 
Things are constantly changing and being an English teacher in a largely mathematical world can make you feel uneasy. The key is upskilling. My fiancé is the Programme Leader for Aeronautical Engineering. We didn't meet at college but life made sure we were always together unless the department trimmed the fat and didn't need me anymore! Being with him all the time, his job also being his hobby, it seemed perfectly normal for me to decide that Aeronautical Engineering would be the obvious choice to upskill in. Bring on the FD in Aerospace! Recently added to the college's expensive list of courses, it seemed perfect. 
Being a lecturer, it's difficult to find time for a full time job and a full time student so I took the part time option. One problem; the only part time option is for BAE Apprentices, fresh out of Sixth Form, all of them carrying excellent grades in mathematic A Levels. Yeah, remember what I said about maths not really being my strong point? Still true. I knew maths would be highly prominent on the course, being Engineering, it was always going to be the case. I wanted to make myself more useful in the engineering department, be able to teach students on more subjects, strengthening my position, my future.
So, there I am, the only adult sat in a class of fresh faced youngsters, all mathematically brilliant. Analytical Methods; Vectors, Matrices, Equations, Rearranging Equations, Drag and Force Equations. EEK! My classmates are all actually lovely, they always welcome me with a smile and are very sweet. They aren't stuck up or 'know-it-all' annoyances; that makes life for me a little easier. And, you know what? I'm keeping up! I feel lost sometimes when they discuss mathematical theories with the tutor and occasionally go off on tangents but I'm ok with that. Being an adult, I know when I need to listen, when I should contribute, when I should ignore those who are incredibly knowledgeable in theories and focus on what I need to know. 
So, I guess what I'm getting at is this; firstly, you're never too old to learn something new. You should never be scared to do something you're not used to doing, you actually learn to enjoy it! (That sounds wrong but you take it how you like).
Life happens. A lot of the time, it sucks. Adulting sucks. But, despite all of that, despite heart-breaking, devastating life occurrences, you only get one life. Many people don't have the opportunity to live it for very long. Don't be afraid, get out there! Experience it! I will always remember my David and when I look at my students and see what they're doing I wonder what David would be doing now. Many of his friends have children now. Alicia is doing amazingly well, she's at uni, 256 miles away and loving every minute of it. I'm so proud of her.
I'm going to succeed at this, I'm not going to give up. I'm going to make David proud. When we meet again, I'm going to have lots to tell him. 
I get married in December, David will be there in spirit. Alicia will be there in Purple, David's favourite colour. 
If I can do this, so can you. Being an adult learner makes you a brave learner, an attentive learner, a learner who can also help teach their peers a thing or two. Go for it!