Education is powered by Vocal creators. You support
Mark Smith
by reading, sharing and tipping stories...
more
Education is powered by Vocal.
Vocal is a platform that provides storytelling tools and engaged communities for writers, musicians, filmmakers, podcasters, and other creators to get discovered and fund their creativity.
How does Vocal work?
Creators share their stories on Vocal's communities. In return, creators earn money when they are tipped and when their stories are read.
How do I join Vocal?
Vocal welcomes creators of all shapes and sizes. Join for free and start creating.
To learn more about Vocal, visit our resources.
Show less
5 Tips for Soon-to-Be College Students
What I Wish I Knew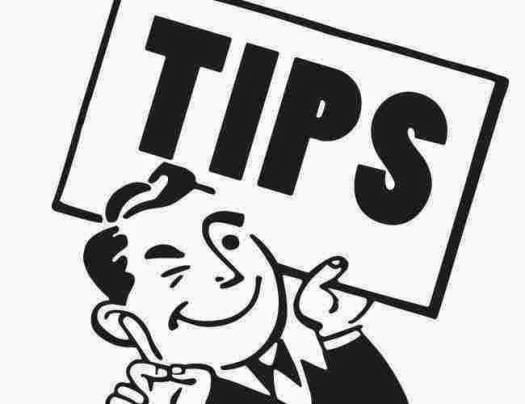 When I first started looking to go to college I thought all these little tip lists were a bunch of crap. People just trying to get you to read so they'd get paid. Looking back, I wish I had paid a little more attention. These lists that may seem unimportant now, will be the same ones you look back on and think, "damn." So, here are my 5 tips for you high school juniors and seniors, or anyone else whose about to take the plunge into the world of college. 
1. Know. Your. Options.
Big-time tip here. If you don't read or remember the rest, at least read this one and take notes. Single-handedly the most important tip I can give you guys.
There are so many avenues for higher education. Community college, public and private universities, trade schools, online college, etc. I highly encourage (really would demand, if I could) that you do your research. Decide on a program your interested in, and find the pros and cons to going to various schools. One big mistake I made was going into college not knowing exactly what I wanted. Straight into a large university, paying $20k a year for classes I didn't even need. I should have gone to the local community college at $100 a class and taken my general education credits until I figured out my plan. It certainly would have saved me in the long run.
Please, please, please, look into all the options you have. Do not just choose the one your friends, parents, significant other, teachers, or advisors tell you to pick. Go for the one that is best for YOU. 
2. Apply for every scholarship you can lay your hands on!
If only I had not been so lazy when it came to scholarships. I was awarded one in my financial aid, and applied for one other one for $500. That was it. If I was back in time and getting ready for college, I would apply to as many as possible. Why? Because COLLEGE IS EXPENSIVE!
My first year cost me over $20k. Of course, I withdrew and now pay for classes out of pocket in online school, but that's beside the point and part of knowing your options (tip 1!). Anyways, college is very expensive. I'm not saying it isn't worth it, but you should prepare for a lot of loans and debt.
This used to scare the hell out of me, until someone told me this. "College is an investment in yourself. If you're willing to put in the time and the work, you will succeed, and in the end, you'll get that investment back and so much more."
So, be willing to invest in yourself, but also take as much free money as you can. It makes that investment much easier.
Good places to find scholarships are only a google search away. Try places like CollegeBoard, Niche, and Scholarships.com!
3. Prepare to work hard.
It ain't easy, this whole college thing. In fact, it can be quite brutal. Almost cruel in some cases. Exams all seem to fall on the same week for all your classes. You're going to be doing long hours of homework and reading, and longer hours of studying. It is a lot to get a college degree.
Oftentimes, social life is sacrificed in college. I don't encourage that, although sometimes it is unavoidable. However, I think if you do your studying with peers in your classes or study groups with your friends, that it really helps keep the social aspect of college alive. Also (bonus tip), join clubs!
Along with working in school, you'll most likely have a job, too, maybe on campus as a work-study, or in the community you're in. Regardless, this is more work that you will be doing. I recommend trying to find something that fits your career interests and may give you a leg up in your future. For example, I work as a direct service provider for children with special needs, and as a psychology major, this is right up my alley. It gives me some entry level experience that will prepare me for my future in the field. 
4. Scheduling
As a college student, you are granted the power of your own schedule. Big responsibility here; don't take it lightly.
At the start/end of terms you get to go online and choose the classes you need/want to take and the times you can take them at. However, this is usually first come first serve, so don't be lazy.
The beauty of this is that you can set up your whole week. You can plan in times to study, to hang out with friends, or to work a job. I was not the best scheduler when I went to University. However, some of my friends were. In fact, some were so good that they would only have classes 3-4 days a week, giving them extra days off to study, work, or catch up on some sleep.
Overall, you are granted a great power. With it comes responsibility. Schedule wisely my friends. 
5. Do it for YOU.
My last tip is the tip that was the hardest for me to come to grips with. This whole college thing is what we are told from the get go that we are supposed to do. Everyone says that you need college, but you don't. Not if it isn't for you.
Now, if you do decide you want to go to college, also make sure you do that for you. Do the major YOU want, at the college YOU want, for the career YOU want.
So many people will tell you to avoid certain majors because they don't pay well. Life is more than money.
Friends and family may tell you to stay local or go to the same college they are, but you need to go to the one that's best for you.
You are the one that lives your life. Only you really know the answers. Of course you should talk with people, get others opinions and reasonings. Just remember at the end of the day, you need to do right by you.
So there it is: my top 5 tips for those of you preparing for college. I really hope you read through them, and take them to heart. These are what I desperately which I had known/done before I went off to college. If I can keep anyone from making the same mistakes I did, I'll consider this a win.
Best,
Mark Smith